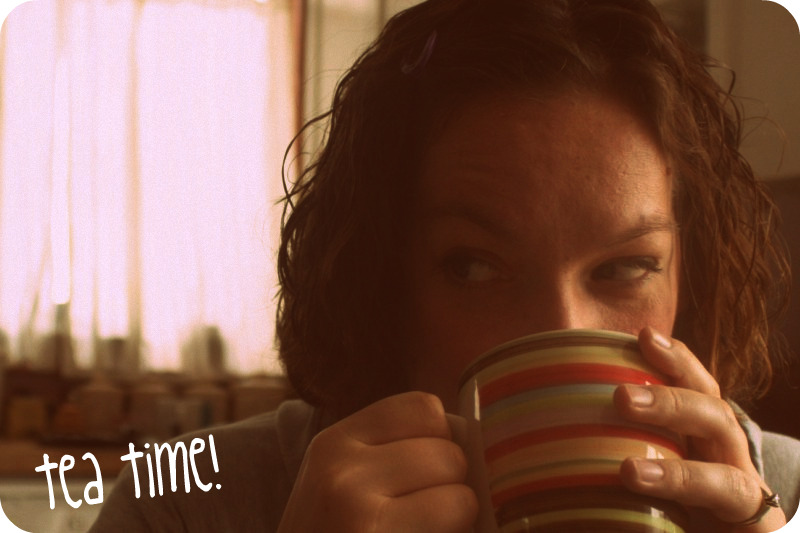 Signed up for a Picnik account yesterday and I'm loving this 1960's effect they have.  I'm also having fun adding text to images.  Prepare to see funner pictures from now on!  There's me (finally) hiding behind a morning tea.  I was worried it would take longer to post but it's really fairly quick and easy to use.  It's almost making me want to go back and repost all my pics . . . . almost.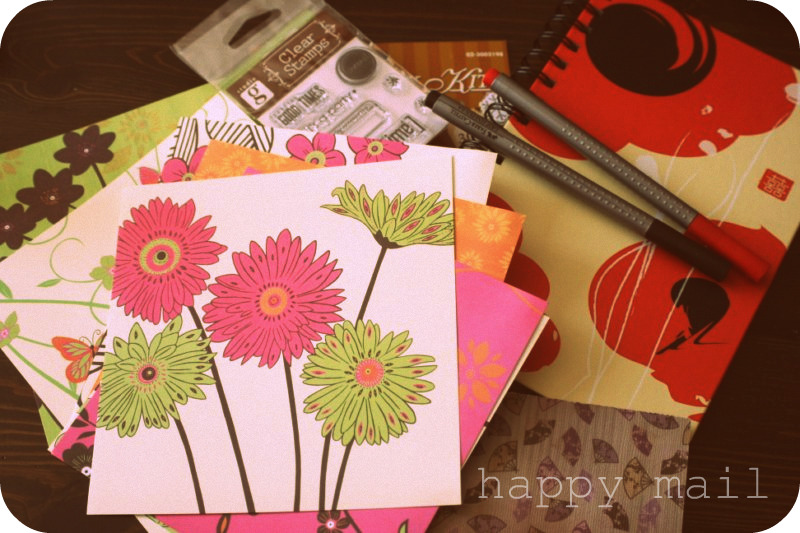 I also received my happy mail from Christina.  She's got this really cool website Craftee (lovin' the name!).   She sent me some fun stuff, including a really beautiful journal with matching pens. It made me want to doodle and pushed me over the edge into the 'yes please!' camp for Elsie and Rachel's Tell Your Story class.
Thanks to Indie 2.0 I learned how to make my very own little widgets. I'm so excited. Now I just have to get them up and out there, which will be thanks to my techie hubby. I made a few, any opinions?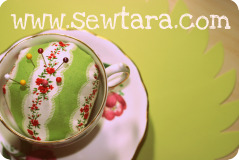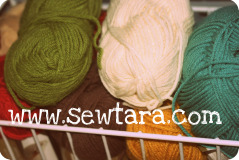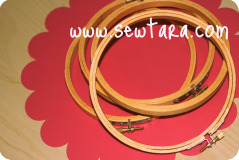 I'm going to have a table at this show on May 1st and I've been going crazy sewing like a maniac to get a huge pile of things to take and sell.  Since it's my first show I'll be getting a feel for what sells and what doesn't.  There's less than a month left now and I'm starting to feel the crunch.  Fingers crossed all goes well!  And on that note, 1am is probably a good time to go to bed.