I'm such a nut. So I sat down with the pattern I intended to use for my lunch bag loaded up on my iPad, read the materials, gathered them up and then read the finished size and said to myself "Oh that's too small!" and wandered off to do my own thing. Welcome to the way I sew my friends. I'm a terrible pattern follower. The truth is out. I'll share the dimensions I used soon.
So onto my awesome lunch bag.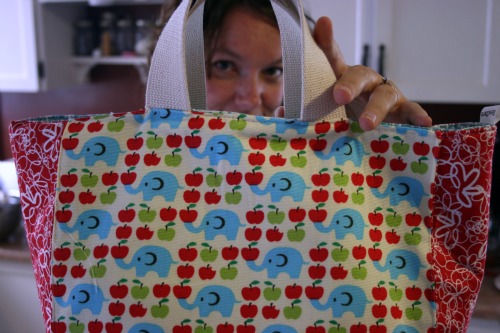 I used some of that wonderful elephant print I had lying around and matched it up with some red $1 bargain cut from a quilting shop, and some aqua damask. I had a piece of handle bits that was just the right size.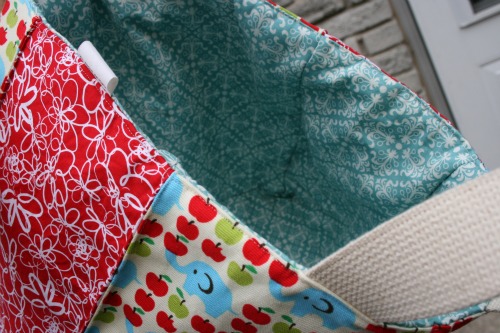 I used iron in interfacing and recycled some fleece I had lying around for the padding.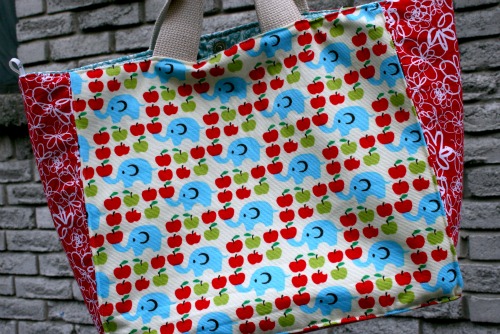 It's a big hit at school!