Ok I'm not entirely caught on on previous projects. I've still got my slippers to crochet and my little sewing thread/scrap catcher thing to make but I did get to this lovely embroidery. And I'm sure glad I did.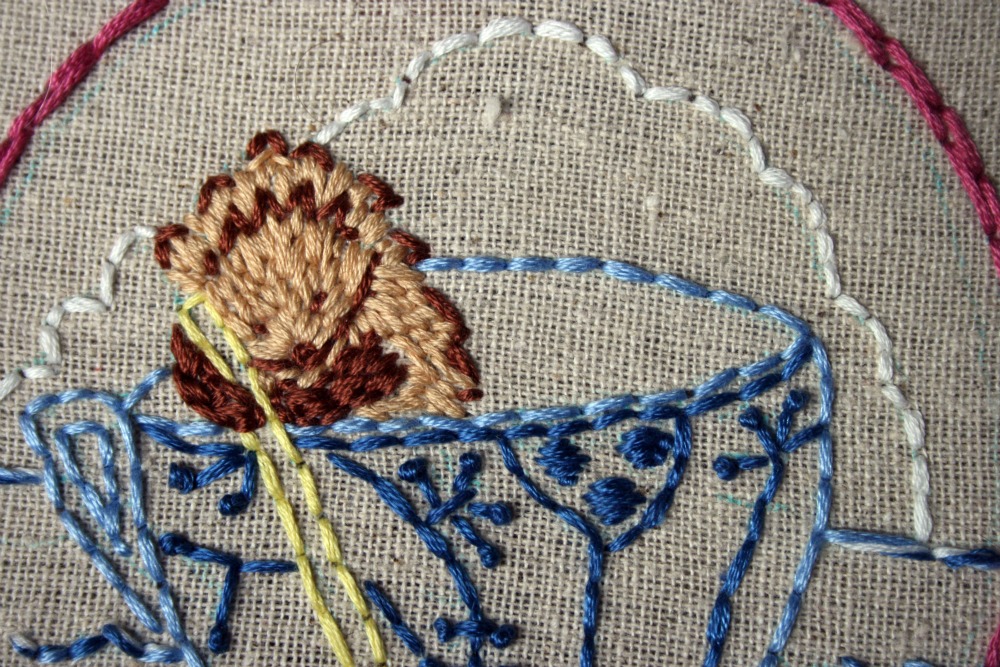 I did some things differently, mostly because I was sickly on the couch and didn't want to get up for anymore colours or to Google a certain stitch . . . I mean I took some artistic license.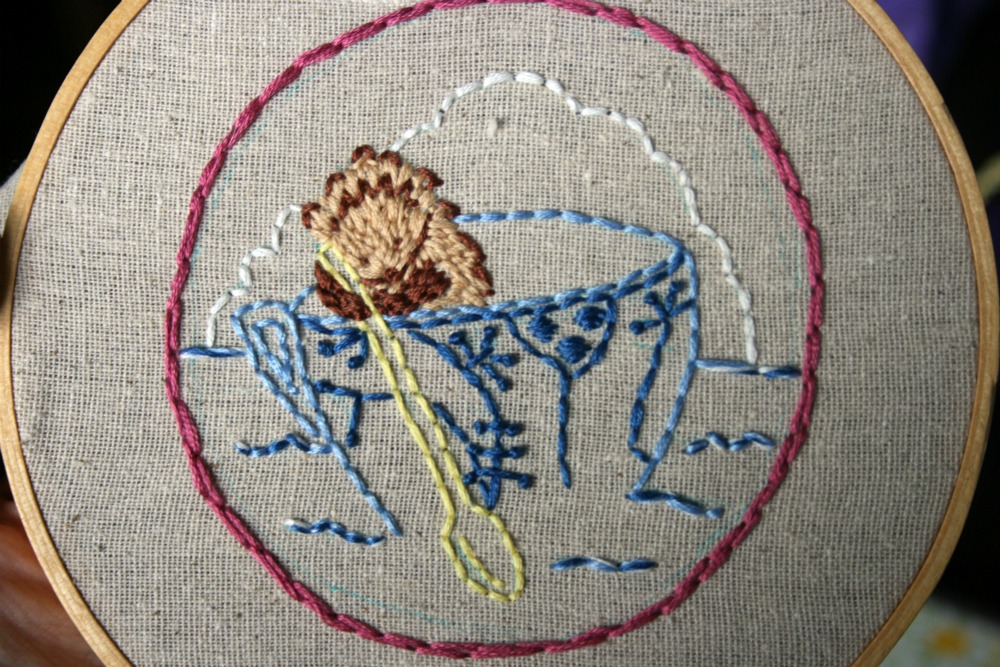 I was pumped to try the whipped backstitch but my outer circle ended up a tad wonky so I decided to go around another time in an effort to even it out. Thanks to Nicole for having such an awesomely cute pattern. I proudly showed my hubby "Look!" and he looked and said "What is it?" and even as I started to answer I realized how silly it was sounding in guy speak, "It's a hedgehog! In a tea cup! Floating . . in the water . . . nevermind."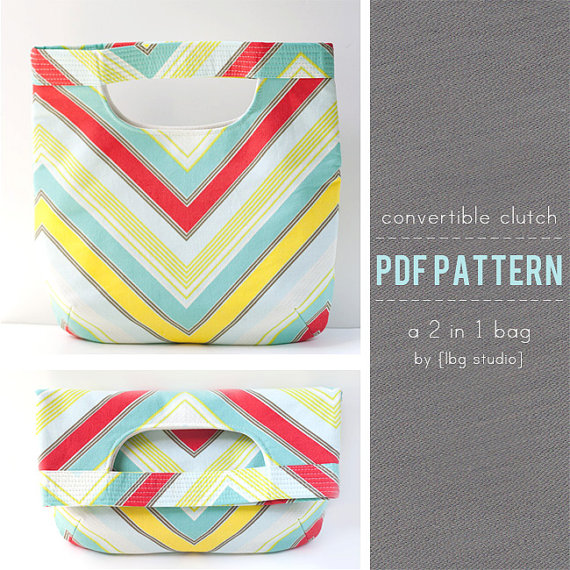 So onto this week's project, the convertable clutch! The PDF pattern is available here on Etsy or here directly from the LBG site. And of course I do have 1 to give away. The lucky winner is . . . .
Ellen!!! (email sent!)
So congrats and I hope you have time this week to get sewing!