I certainly don't need another craft book, but I'm sure glad I picked this one up.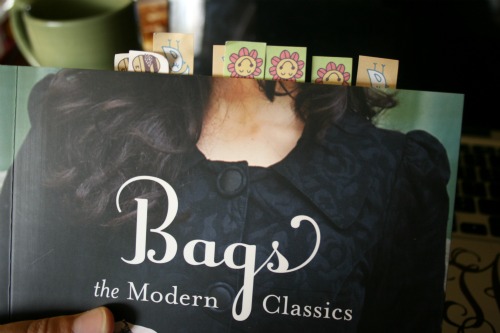 It's by Sue Kim and I didn't even connect that she's the lady behind I Think Sew, and I certainly didn't know she lives in Toronto just minutes from me!
See all those cute stickies flagging pages? Yeah, I want to make all those. I've got a bag problem . . and a sewing problem . . . *sigh*
I also picked up this one to add to my collection of fabric printing books. Hopefully I'll get to spend some time reading them someday. I'm dying to get into making my own fabrics.