A while back I signed up for Wild Olive's stitch swap. It was round robin style so the person I sent to isn't the person who sent to me, which is a fun way to do it and keep it all secret.
Here's what I made for my partner.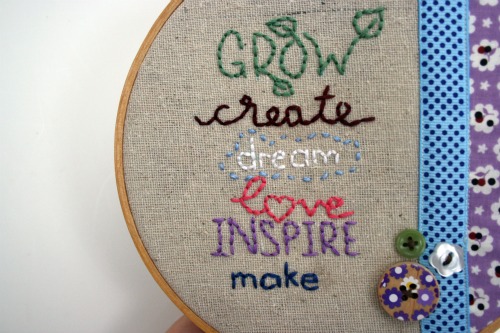 It's a copy of a piece I made myself a while back. I just changed the colours to fit her favourites.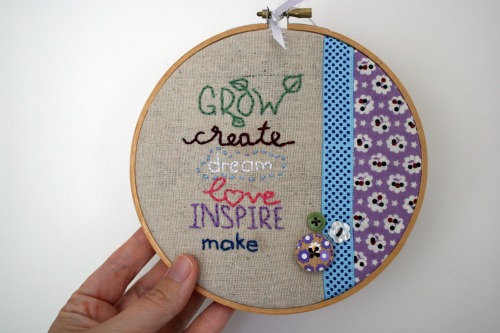 And here are the surprises I got.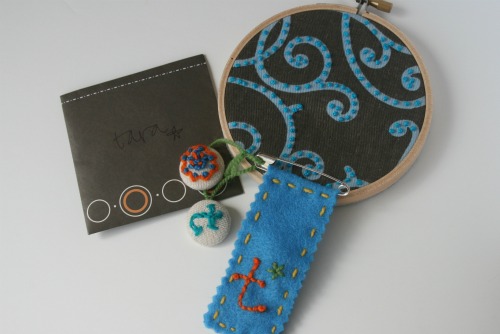 I love how she wrote along the hoop, it's a nice touch and will stay with the art.