Whew. Ok so here's my completed NapKitten hamburger wallet thingie. (honestly, I talk like that, meet me I'll prove it)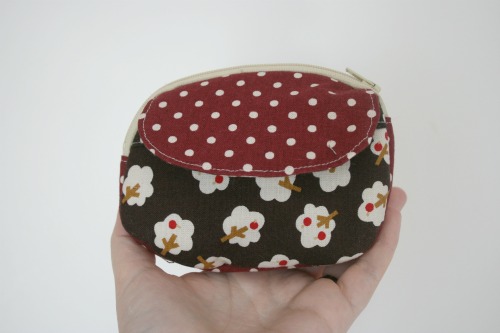 It's cute, but it's also ridiculously wonky. I had a hard time with this one. I've completed 3 NapKitten patterns and I love them all. The wallet was just involved, the phone pouch is super easy and fun, and this . . . I'm not sure what I did but it's embarassingly crooked and made. I think I choose thick fabrics and because of that I should have bypassed the fleece inside. I might get brave and try another.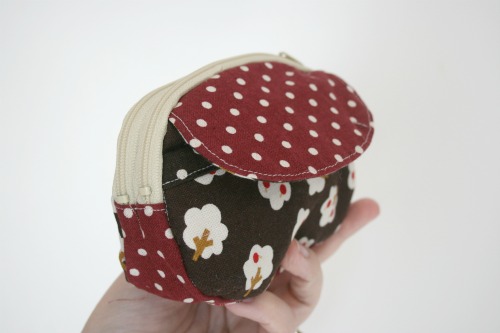 The two zippers were interesting to work with, and the assembly is interesting. I, as usual, didn't read the instructions all the way before starting and the whole time I was thinking "it looks all unfinished inside, how's it going to get all pretty in there?" then I saw you have to cover it all with bias tape that you make yourself. Bias tape is sort of my nemesis. So for now it's pretty thready in there.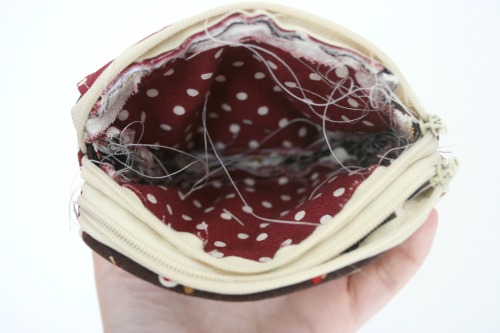 I'm not done my Keyka Lou camera pouch, which is sad because I have a 9am flight to NYC and I was hoping to pack and pad my camera but oh well. Life sort of got in the way of sewing this week! Silly life. There's always next week.