Lately I've been bothered by unfinished projects lying around. They sort of eat at the back of my head and nibble away, annoying me. It's sort of like how you make resolutions, or unrealistic goals and they end up just bothering you rather than inspiring you. This weekend it's been my scrap bin that's driving me batty.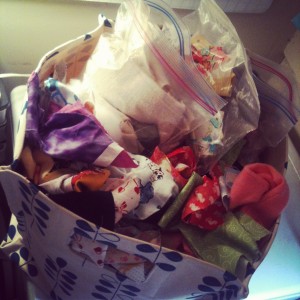 Last night I had the idea to sew from my scrap bin all week. I didn't set a Create Along goal for Friday since this week is busy for me but I do vow to go to my scrap bin for every project I tackle.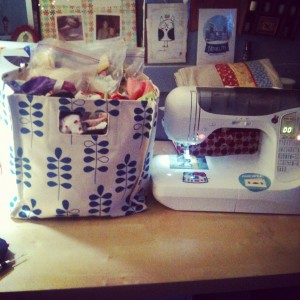 See it's HUGE! I'll keep you posted.