So I mentioned making magnets and sometimes while crafting things go a bit wrong.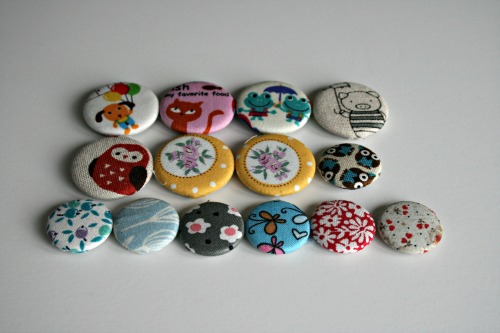 These lovely magnets are indeed, lovely, however they have a few bumps and bruises.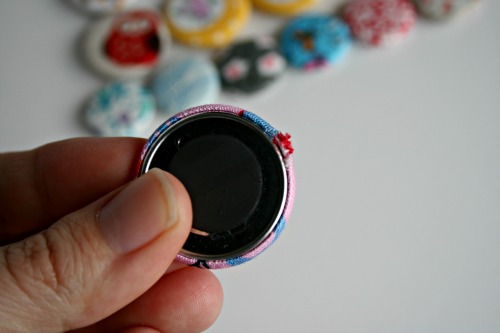 A few have spots on the back where the fabric didn't quite catch in the button machine. And while this doesn't effect the look from the front, or the fact it's still a magnet they're a touch substandard for selling. Soooo I've decided to do some clearing out and give them away. They'll be fine holding things onto magnetic surfaces and with normal use. If you start poking at that little sticky outtie bit of fabric it's going to fray and possibly peel off the magnet.
So if you would like to win either the 7 little magnets or the 7 big magnets leave a comment below! I will choose 2 lucky people and get them mailed out next week. Leave a comment before Friday, March 22nd. I'll draw the winners on the weekend and send the emails!