Finished *this* project!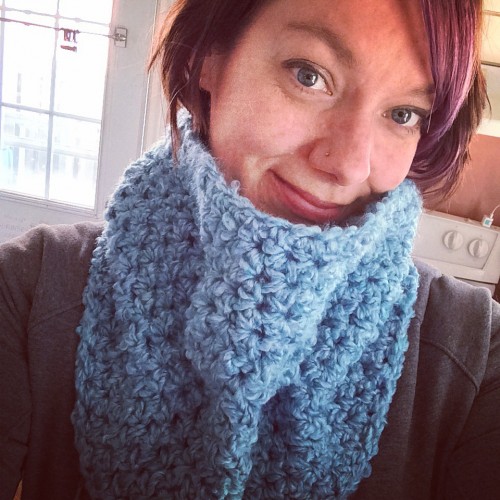 While taking a 'it's ok it'll work out let's get calm' break from my rag rug I whipped up this cowl.
I just chain stitched 45 stitches and single crocheted in them all the way around and around and around until I ran out of the skein. Which, luckily, turned out to be a perfect size.