So I picked myself up some Kidecals, they're pretty neat!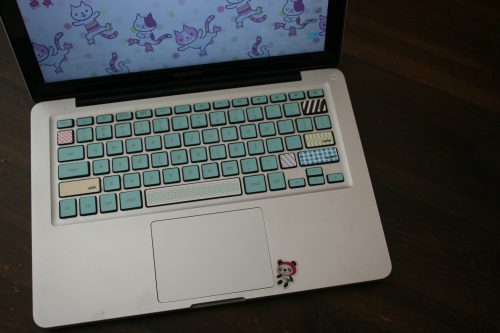 I've been wanting some keyboard stickers for a really long time.  One day I picked up this cute panda faced silicone layover thing at Toys R us, I thought it was adorable.  It looked great but it felt really weird on the keyboard. I couldn't handle it. I took it back the next day.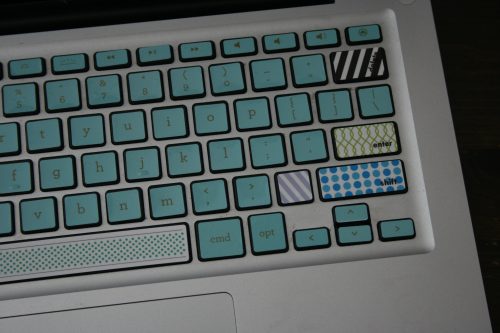 These stickers however are another story.  They fit your keys well and you don't feel things all differently.
Of course I chose the Crafty Cute set, which I combined with a full keyboard set.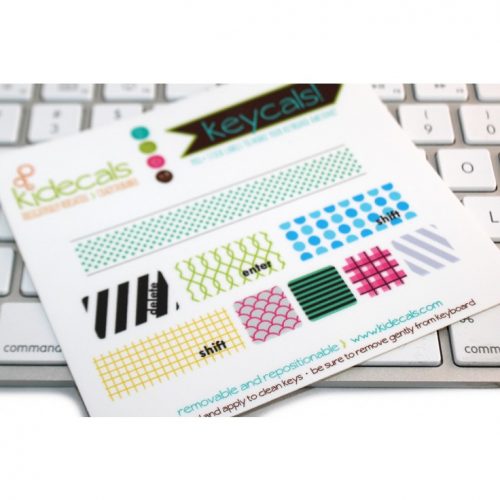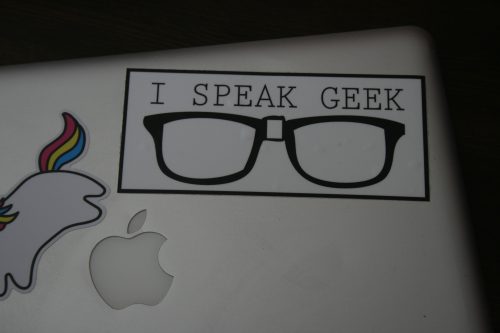 Plus the extra fun stickers I ordered are great on my water bottles! They're waterproof and dishwasher safe.
I peeled off my old vintage shelf paper laptop cover (tutorial here) and decided to plaster mine with stickers instead for a while.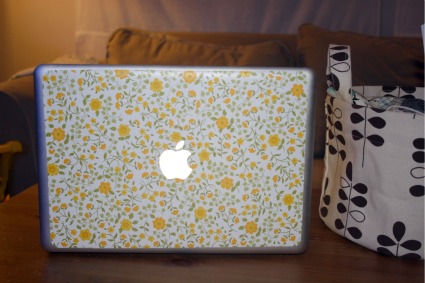 However should you desire a nice cover for your laptop they have a bunch available.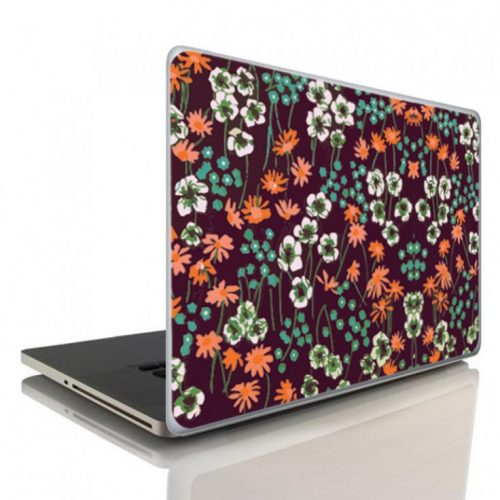 So say hey down below to enter yourself for $23 to spend on their site (free shipping to the US and international you have to pay, as did I *sad face*)
The code SUMMERSAVINGS will get you 15% off a purchase.
I will chose a winner on Monday! Give the weekend for entries.  Please share it around.
GIVEAWAY CLOSED!
Save
Save
Save
Save