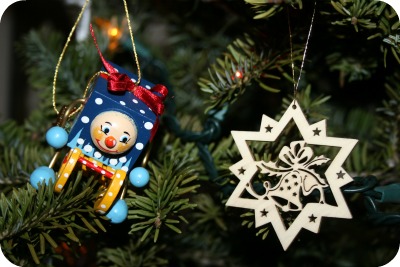 I should have thought of this sooner, I've already started a 2011 "don't forget to blog" list, but most people should still have their trees up and I thought we could have a show and tell.  All of the ornaments on our tree are special in some way.  They've been bought while travelling in other countries, or given to us as a momento of some occasion, or are handmade by me or the kids.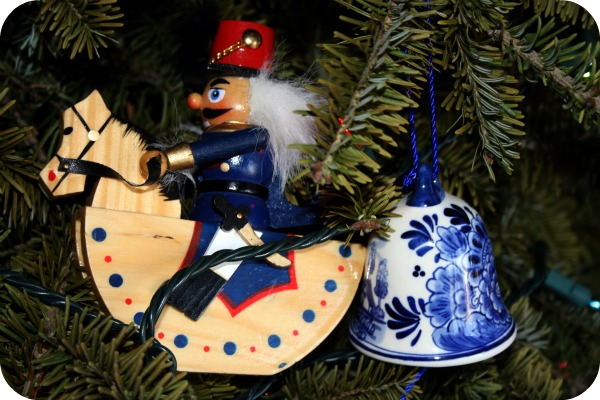 For years I would buy those plaster ornaments at craft stores and spend time painting them.  I've built up quite a collection.  This one's my favourite.  Makes me chuckle every year.  I picked up about 5 when I found it and attached them to gifts and such.  It's so silly.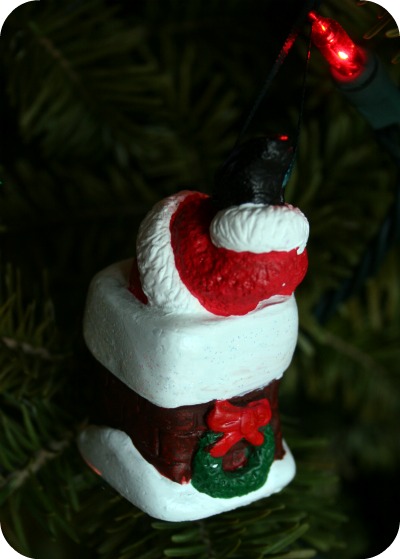 Picked this one up while in Germany pregnant with Nate.  He was due December 26th so I didn't really know when his first Christmas was going to be and most ornaments seemed to have a date on them.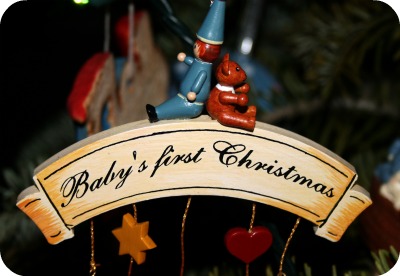 Last year I picked up 2 little soldiers for the boys on Boxing day.  We were foolish enough to venture into London that day.  It was insanely busy.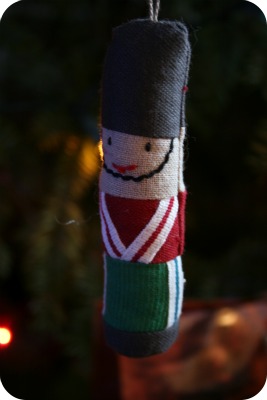 Here's my cute little Happy Sew Lucky ornament.  It turned out really well and I think I just might have to get a few more for the tree next year.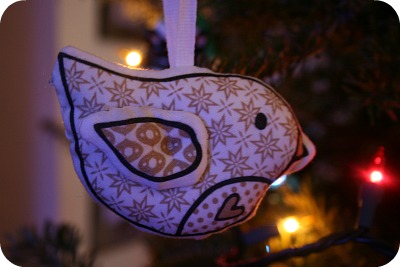 Sooooo if you've got some time and a special ornament with a story to share post a comment or, better yet, send me an email and I'll post the story and a picture.