Nothing like letting yourself down on deadlines you set all by your lonesome eh?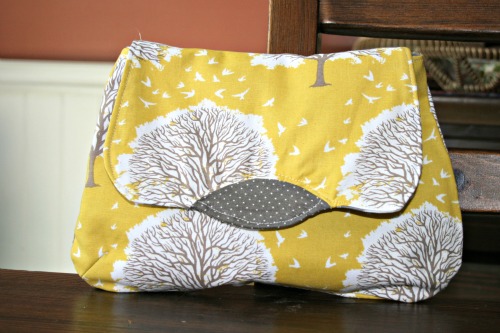 This was done last Friday but I just didn't get to the whole photographing and posting bit. So here it is now. I'll just forge ahead and share and then Friday I'll announce my new creation.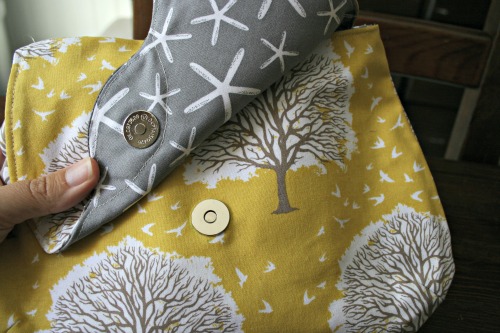 I went with the lovely yellow & grey combo on this one. I love how it turned out.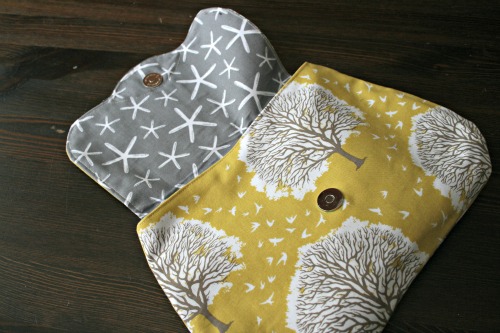 Pattern is from here fabric is by Joel Dewberry, it's Majestic Oak in Sunglow. Find it on Etsy.