Well I did it again, stayed up way to late but, also again, it was for a good reason!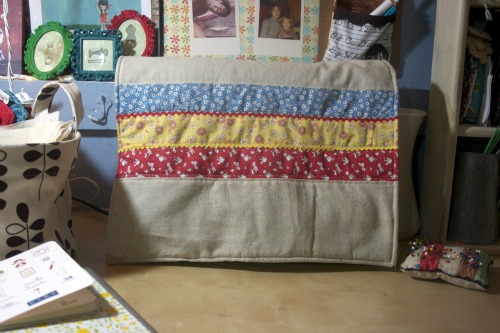 I made myself this sewing machine cover. I got on a roll and was inspired. I'm in some craft swaps so I was being a bit of an assembly line into the wee hours and working on a few different takes on this general idea.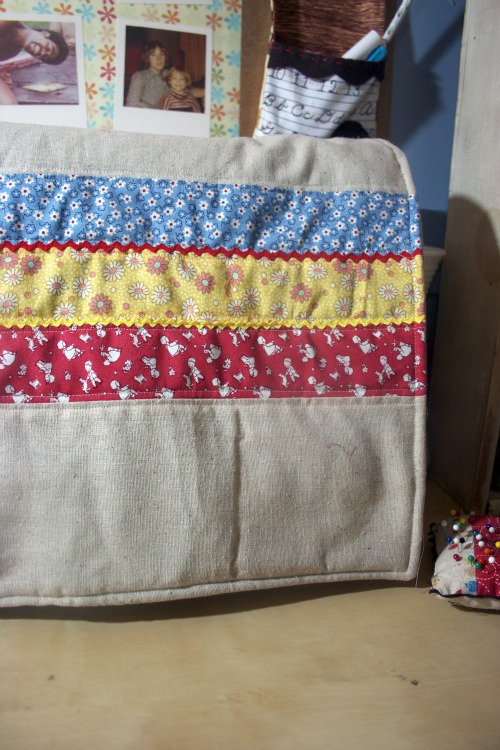 I took inspiration from I Love Patchwork by Rasida Coleman Hale and Fresh Quilting by Malka Dubrawsky.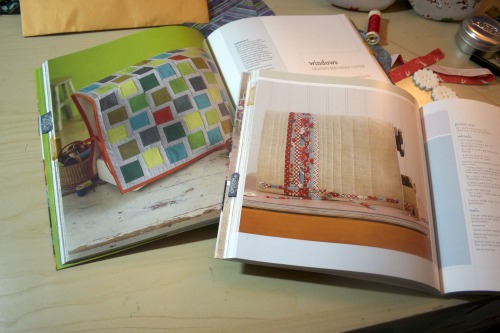 I didn't add any straps or grommets or anything like that to mine, so it just drapes over the machine. I figured that way it's reusable as a table runner or something else if I ever change my mind. At least it keeps dust off the top.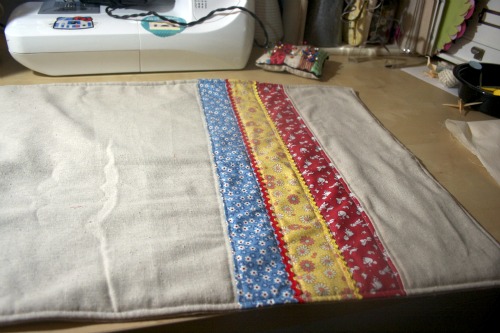 I love how it turned out! Pardon the poor pictures but it's hard to take shots in a windowless basement corner. It's my cozy little nook.