I was asked recently by My Girl Thursday to share my sources for the fun fabrics I have. She says she has the bug now, if you kind of sort of like fabric I'd leave now because you'll be totally addicted to hoarding it after this post. Almost all of mine comes from Etsy shops so I'll share some of my favs with you. Sometimes I just do a search for scraps, but my brain gets confused with number crunching the prices and shipping combos and I usually head back to the stores I know.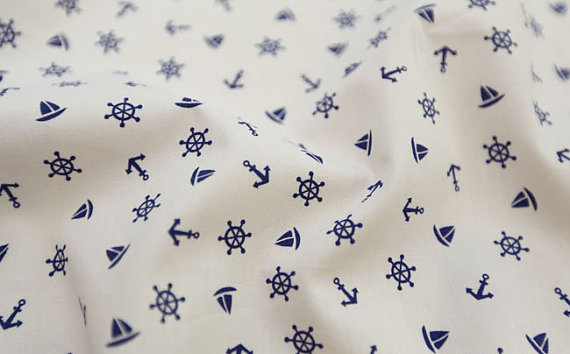 I'm addicted to cutesy Japanese prints. Boqinana has great stuff. It's so hard not to fill my cart with ribbon after ribbon after ribbon. This store is also full of some great fabrics.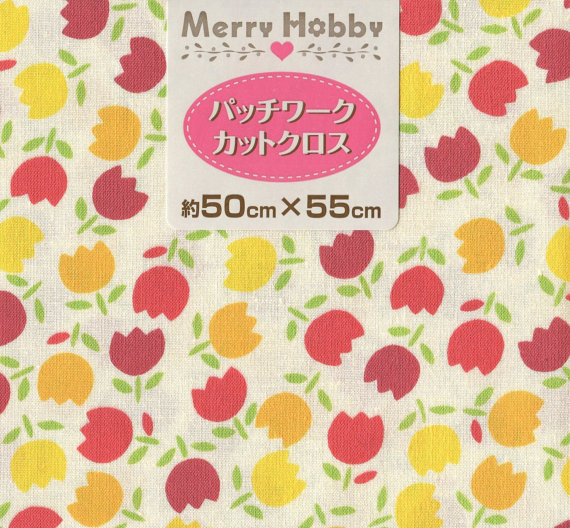 This and That from Japan . . . well the store name says it all. Sadly on vacation at the time of posting this but check back, it's totally worth it. They carry great fabrics, supplies and craft books. Pages and pages of awesome I tell you!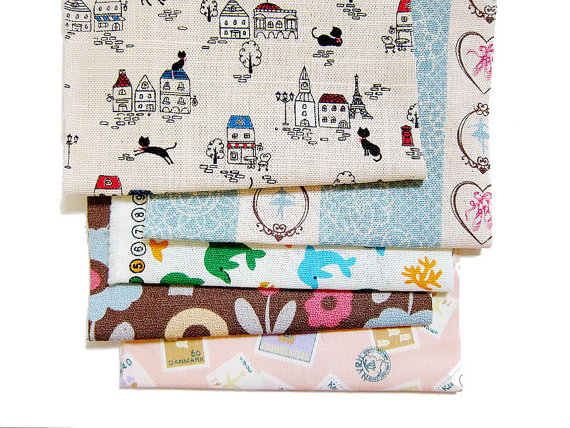 The Hey Day Shop has fun fabrics and usually has a selection of scrap packs to choose from.
I've ordered from The Dainty Squid's destash store before, not sure if it's still up and running.
The only place I've been able to find fun Japanese fabrics in person is at Quilt A Bag in Markham, which is only good to know if you live nearish to there. The ladies are lovely and they carry a lot of Japanese craft books and supplies for projects, coin purse frames, handles, cute ribbons, Japanese craft books. They attend the Creativ Festival in October and carry a lot of great kits with everything you need to finish the project.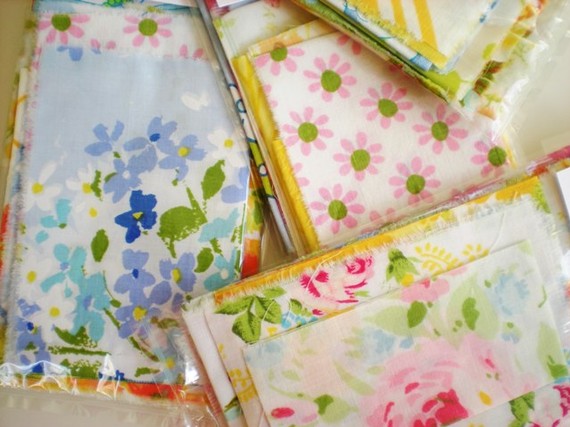 I've ordered vintage fabrics from Pink Fawn Designs before. While it's pretty easy to find vintage linens if you go thrifting you can expand your collection, handy if you have a certain project in mind, and not have to use the entire sheet you bought on the one project.
Starlit Nest has packs sorted by designers, themes and even offers a big ole flat rate box deal. Shop 4 Craft has some great wooden buttons, if I'm just in the mood for buttons I go there if I have a hankering for fabric I'll hit one of the shops that carries fabric AND buttons and get all splurgey.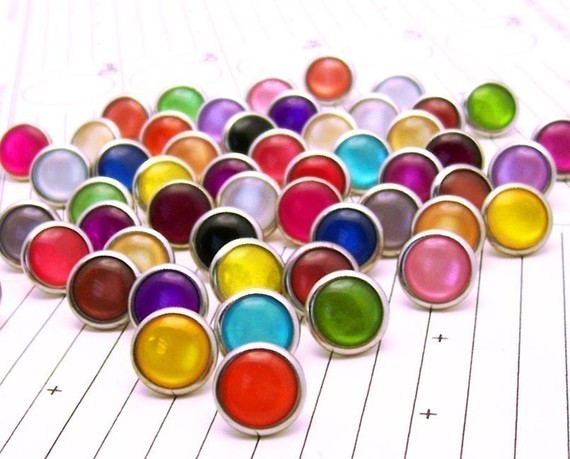 For snaps I go to Cowgirl Snaps. When I found this shop I thoguht that the pictures must be tweaked adn there's not way the colours could be that vibrant but when they arrived they were amazing. The colours are great and there are options for mixing and matching.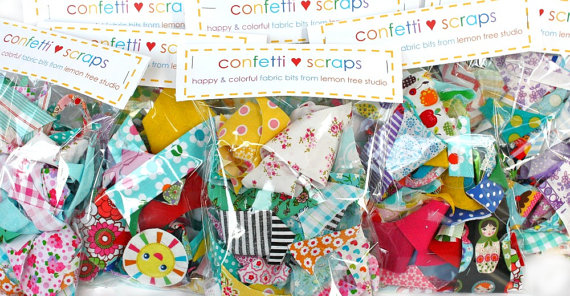 On my wish list are these great fun scraps. Sometimes, being in Canada, it's hard to find scraps worth purchasing because shipping can get ridiculous. Someday I'll splurge on these teeny bits of loveliness.