I've been dying to try to make this, but I can't find a foam heart shape anywhere!! Despite Valentine's Day quickly approaching.  So I decided to make my wreath project with a Valentine theme.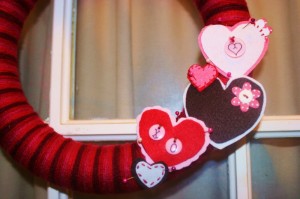 I was going to use paper for all the hearts but worried about it standing up to the cold and damp if i chose to hang it on the front door. So I used pieces of felt.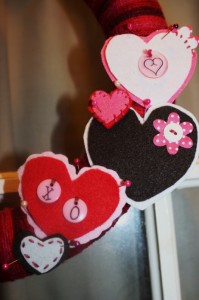 I used a multicoloured yarn to wrap around the foam wreath, there's no way I'd be that uniform in my colours!