Finally decided to take some time to tackle a project from Handmade Beginnings. I vowed to use things I had on hand so while they aren't as colourful as the ones in the book they're equally as cute once they're on my little sweetie. I used some IKEA fabric and some red with little white polka dots and just plain yellow.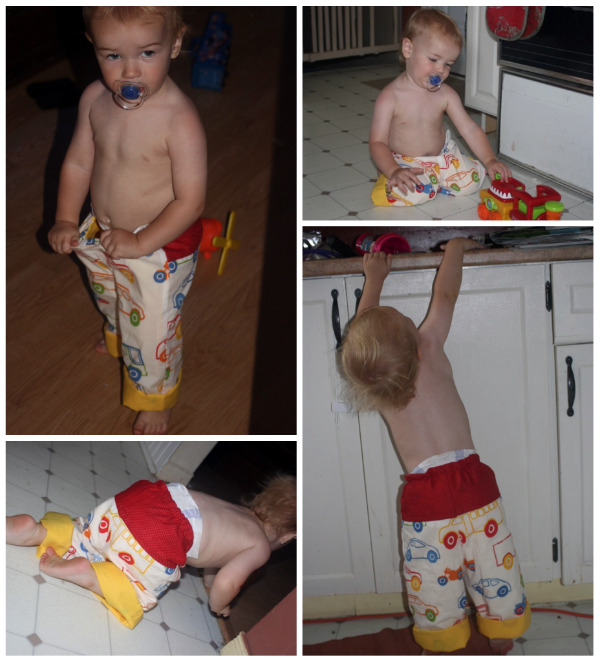 It's been pretty hot lately so Nate sort of objected when I snagged him to put some pants on for a photo op. So it only lasted a few shots. I had to distract him with toys and stealing his suckie to get him to stretch up for a nice back shot.
The instructions were really easy to follow.  I was surprised by the way they laid out the patterns, to save paper I understand, and I had to tape it all to a window and trace the pieces onto graph paper.  I went with the 24 month pattern, even though Nate's only 18 months, they're a little big so they'll fit him for a while.  I turned the cuffs up twice so they wouldn't be too long.  He was napping when I was finishing them up so I used Wesley as my model.  The pants would fit him perfectly if there was another inch or two on the bottom.  I'm hyped to make some more.