Here I was earlier this month worried about what cake I could make my hubby for his birthday to top the over 150 000 hits the image of his cake got last year! All I had to do was make a pillow apparently. So I pledge to end up posting something fun to the wonderful internet each year that will get oodles and oodles of hits.
I've accomplished my mission for 2010. Now I'll just make fun stuff for the rest of this year and worry about 2011 in January. Here's my latest creation. It makes me giggle.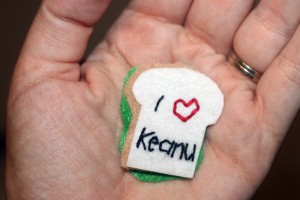 Oh I'm not sure I'll have a Friday find. I've been caught off guard this week and haven't really had time to think/search the web.