One of my goals is to accessorize more and while I have bought a few things here and there I figured I should also make my own pretty things.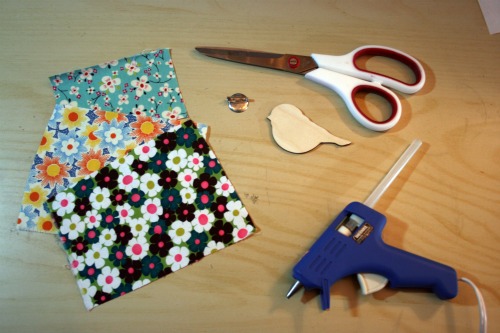 You will need:
– a scrap of fabric
– a wooden cut out
– glue gun
– pin back
– scissors
– Modge Podge or white glue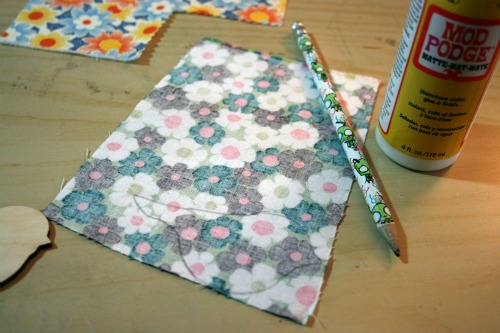 Trace your wood shape on the wrong side of your fabric. If you have a special part of the pattern you want to capture make sure you've placed it in the right place.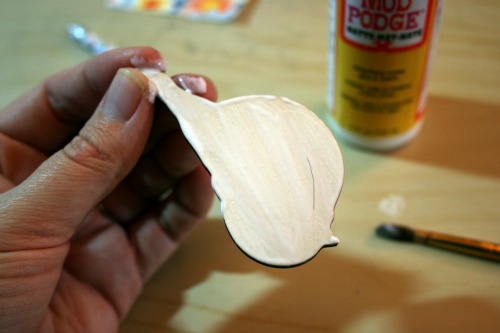 Spread Modge Podge on the wooden piece. Cut out the fabric and place it on.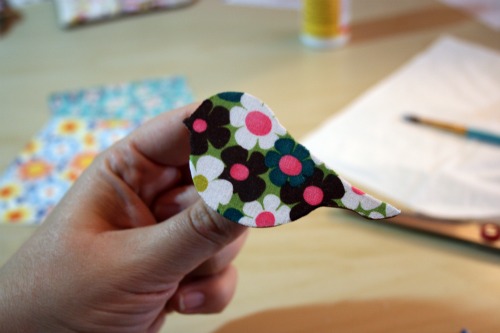 Plug in your glue gun and add your pin back with a little blob of hot glue. You may need to trim excess fabric from places with small scissors or an exacto knife.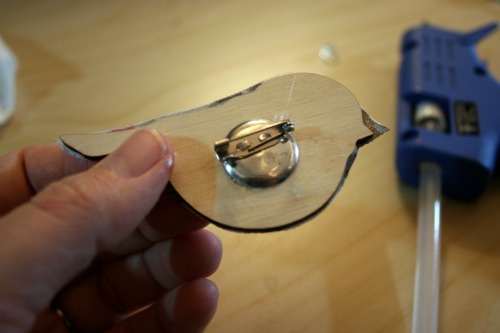 Next have someone around to take a finished photo for you because propping a camera up on items and hoping for a good shot is very hit and miss.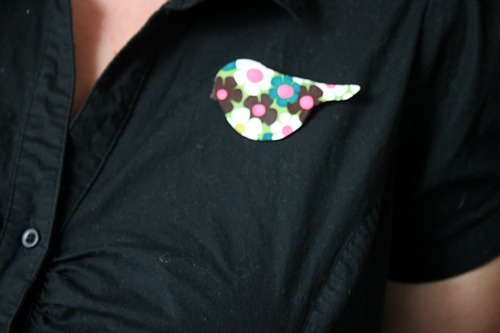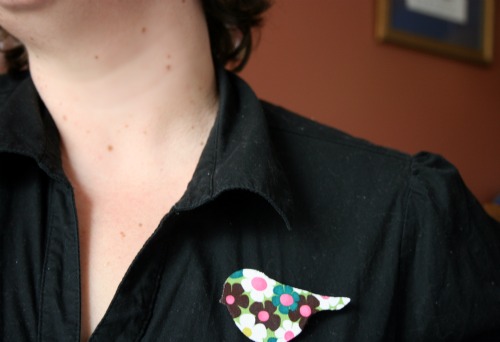 You get the idea.