I've made myself a little brooch. I'm sure if I'm sitting at a table at a craft show it's pretty obvious I'm crafty but I still thought this would be fun to wear.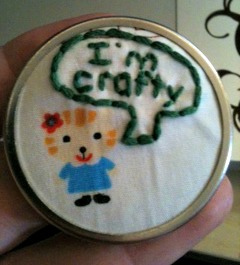 I'm just getting ready for Sunday's craft show, and hoping for good weather! It's a rain or shine event and I'm under a big tent but attendance will be terrible if it gets all rainy and stuff.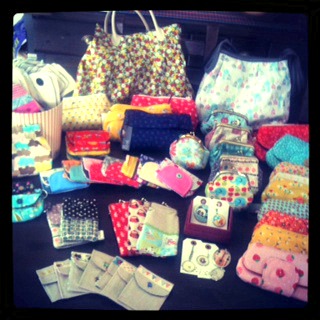 I was planning on making a run for the border on Saturday, but then I realized I'm still trying to recover from my two NYC trips. But I'm not sure if I can resist, Joann's, Target . . . it might be too magnetic for me to avoid! I'll letcha know.