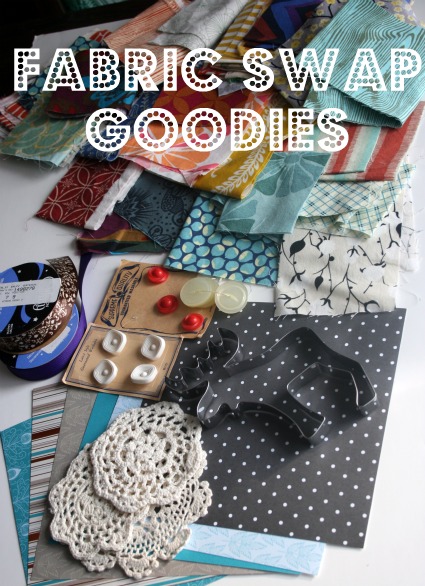 My giant envelope of Scrap Swap goodies came earlier this week. We sort of accidentally conducted a little experiment too since Jessica and I mailed our packages on the same day. Mine got to her waaay before hers arrived here. So apparently Canada to US is faster than US to Canada. I'll have to test again with the next scrap swap!
So here's all the fantastic goodies Jessica sent. Complete with a moose, you know because I'm Canadian.
Fabric, fabric, fabric! Turns out destashing is almost as addictive as the stashing.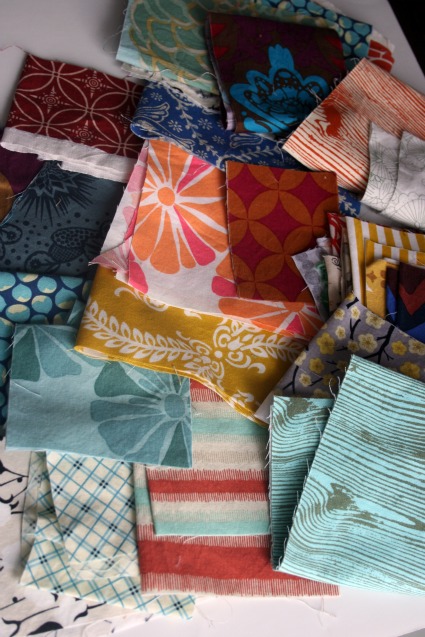 Little doilies, which are awesome because I've wanted to either learn to make them in funky colours, or collect some and dye them. She also sent these fantastic vintage buttons that belonged to her grandmother, such a nice thing to give.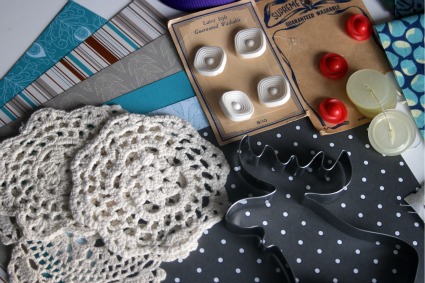 And a ton of corks that I can get inventive with. Her hubby is a bartender so she said they're buried in corks.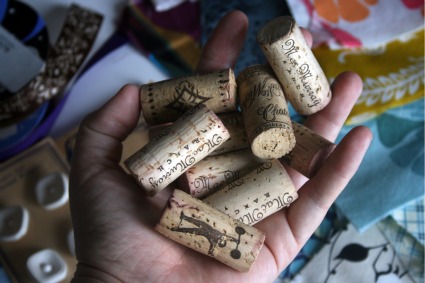 Ashley Ann hauled in this fun load of stuff. Jessica made an adorable stuffed animal with the bits and pieces I sent her.
I am going to organize another one of these, it was super fun and getting a giant package in the mail is awesome.
Perhaps in March, sort of a spring cleaning type thing!