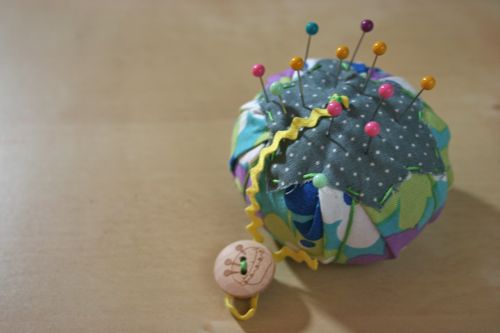 I've made a bunch of scrappy pin cushions since I started sewing and one thing I recently learned is you shouldn't fill them with that polyfil stuff, apparently it can dull your pins and needles. I had no clue.
Some emery sand would be best, but it's tricky to find. And while the nostalgic red tomato pin cushion reminds me of my mom sewing, everyone has one and having something different is fun. So I decided to start with the standard tomato pin cushion and do some reworking.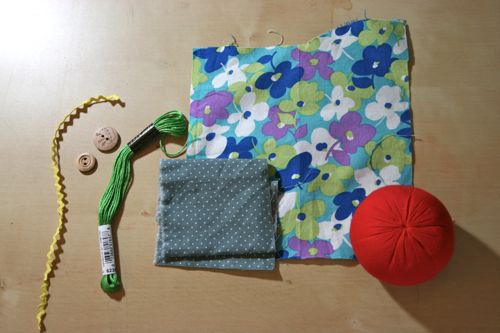 You'll need:
tomato pin cushion (I already removed everything off it before the photo)
fabric square big enough to wrap it up
a scrap of fabic
embroidery floss
optional: ribbon or rick rack and some buttons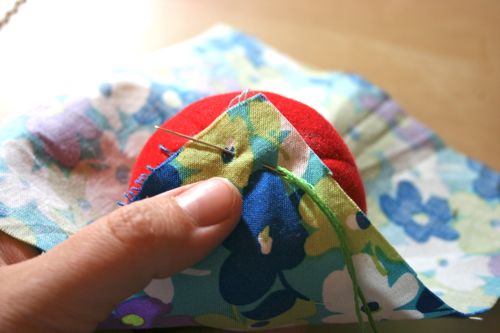 Figure out how your square of fabric will best fit on the tomato and start attaching it with little stitches around the top.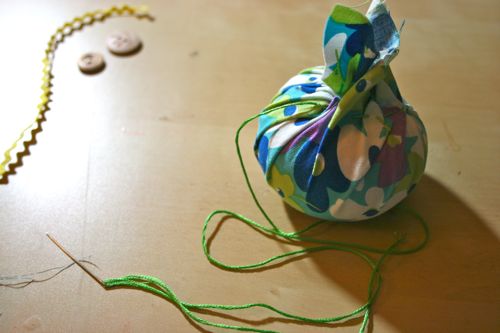 It should look something like this, with more or less fabric depending on the piece you started with.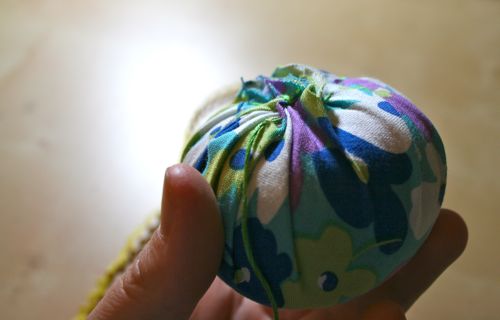 Trim the excess, try to get it as close as possible to the stitches.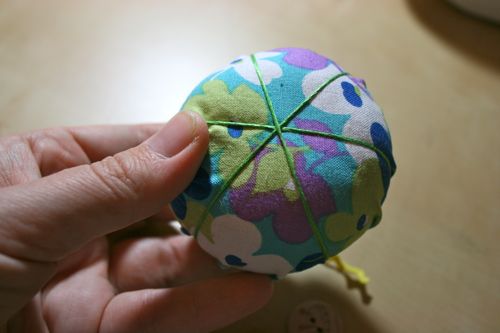 Thread some embroidery thread onto your needle and starting at the top travel around the tomato pulling tightly to secure the fabric. You can cross over and under the threads to help them stay in place.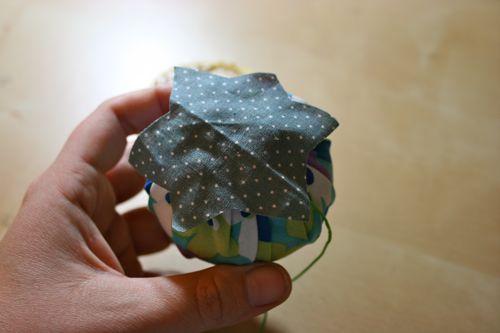 Cut some sort of fun shape to cover all your stitching at the top. I went with the leaves on the tomato sort of shape out of a fun polka dot print.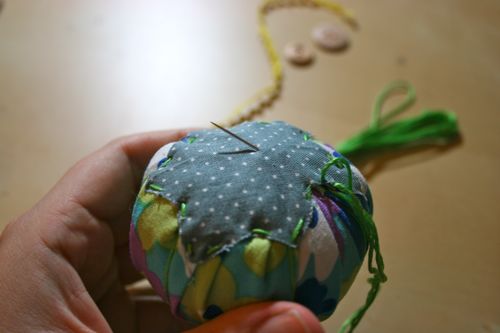 Stitch around the secure the scrap to the top your the cushion. Try to pop up as close to the middle as possible and then attach a bit of ribbon or rick rack. I decorated the end of mine with buttons stitched on back to back.
And ta da! A lovely revamped pin cushion.