I spontaneously had this idea a few weeks ago and luckily it was followed by a trip to IKEA. I had great photos of all of this, as well as our kitchen floor remodel, but then our camera's card pooped out on me and I lost them. So here's my re-enactment. Our table is from the ASIS aisle, so excuse all the writing they put on it.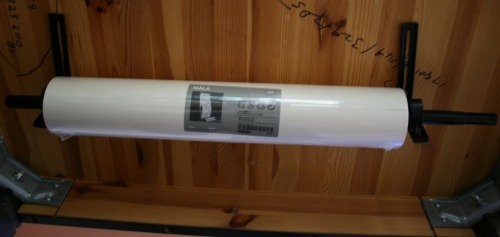 I went to IKEA and bought this roll of paper, a curtain rod and the hardware to hang the rod. I mounted it under our table. It was a super inexpensive project that's definitely paid for itself in time spent drawing, colouring and painting. The paper just rolls up onto the table top.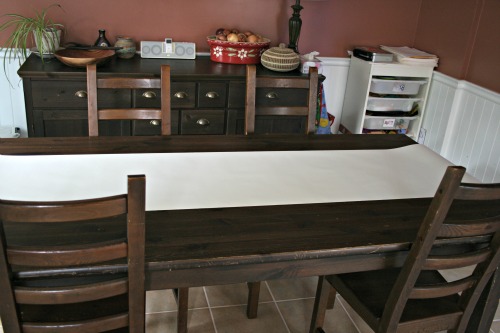 And the kids can colour, make roads, write about food, tell me who's sitting where . . . . the list goes on.