Finished my Melinda Zipper Pouch.
I don't know if I'm getting faster at hexies or they're just starting to grow on me, but they look pretty fun in a finished project and I'm liking this pouch a lot.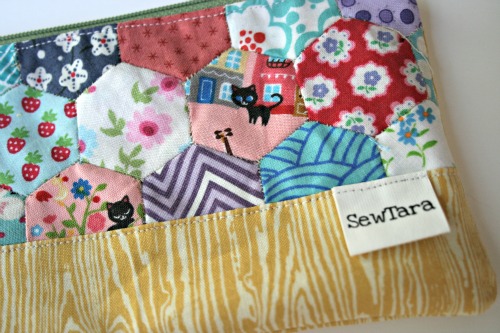 I even got fancy and placed those little kitties just so. The unique way to attach a label to this pouch was also kinda nifty.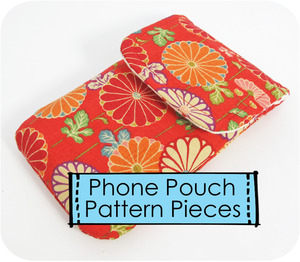 Next up is this quick little phone cozy from Michelle Patterns. I need a quick project as back to school looms this week, *sigh*. This pattern is only from the pieces, but if you've used her patterns before you can figure it out pretty easily. I'll also tip you off when I write my post on Friday.