Made this neat little pouch for my phone. Yes of course it's a Michelle Patterns pattern, I'm so addicted.
It was ridiculously easy to whip up. It's super cheap because it's only the pattern pieces and some very brief notations, but since I own almost all her patterns and I've sewn a lot it was easy to figure out the assembly bit.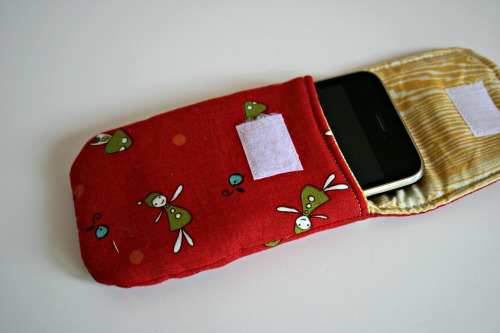 Now I'm going to be smart and not choose my next project, with the first week of school looming next week I'm going to be realistic and know that I won't have time to sew something new. Instead I'll post a really fun tutorial, an item of my own creation! That hasn't happened in a while. So yeah, next Friday, super awesome cool stuff.