Last night I caught up on my Gathered by Mollie Makes issues. I found this in last week's edition.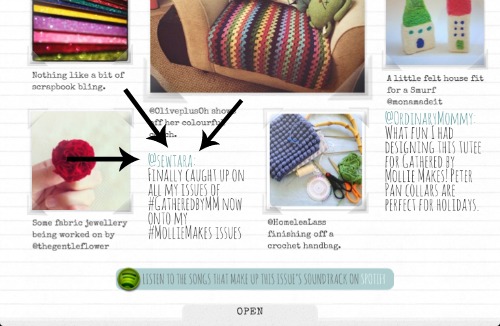 Sadly, it seems kinda silly to shout it from the roof tops now that today's issue is out. Which, by the way, I read this morning with a tea lazing on the couch.
Also, I know I've said it before, but Gathered and Mollie Makes are ridiculously awesome publications. You MUST subscribe. Yes, must.