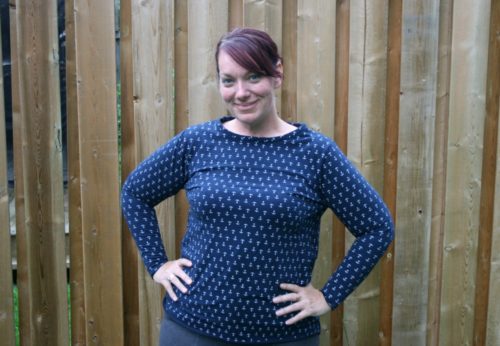 I made a shirt again! I used the Tara Tee pattern from this Etsy shop. I've made tees with it before, and even made a sleeve a bit longer on one. This time I wanted a long sleeve version so I just sort of extended what I had going on for sleeves. They fit pretty snug down near the bottom but I actually like it that way.
But I am making a note to self to change the angle to one less drastic for the next long sleeved try.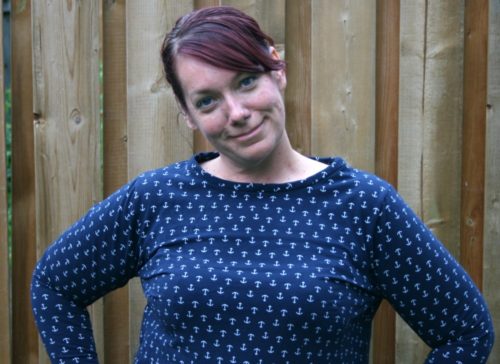 Pardon the silly expression it's hard taking posed photos and posing and such.