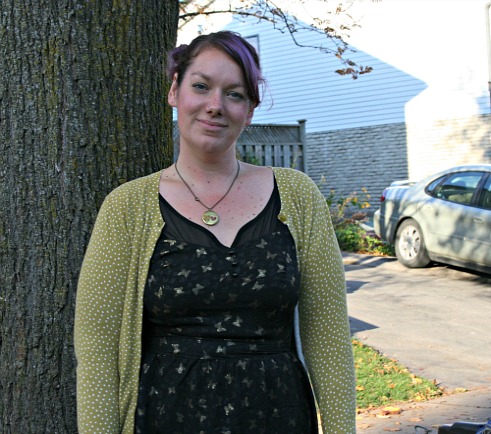 I've been struggling to find my own style lately. I guess it started with the whole purple hair thing and a nose piercing back in June. Things have gotten a bit brighter and more patterned since then!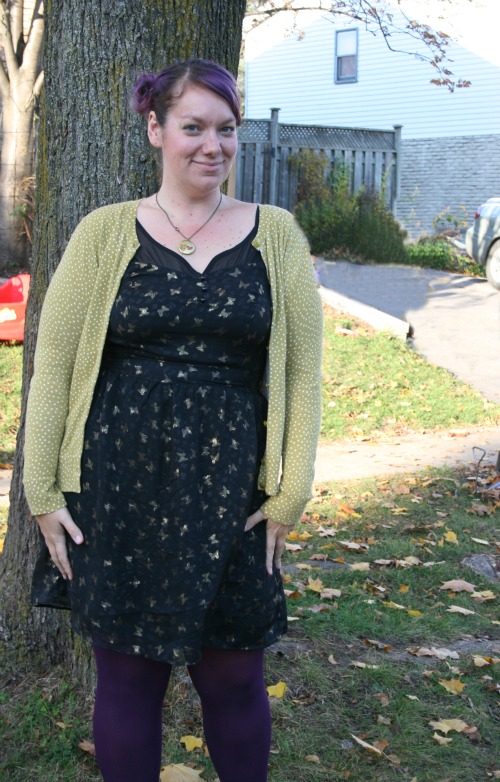 Dress – Forever 21 (for $13.99!!)
Tights – pretty sure Target
Cardigan – Target
Locket – Emma Gem Shop
Now I need to still get the hang of this outfit posting thing because I was home alone with the kids so there was some timer setting involved before I broke down and asked one of the kids across the street to snap a few photos.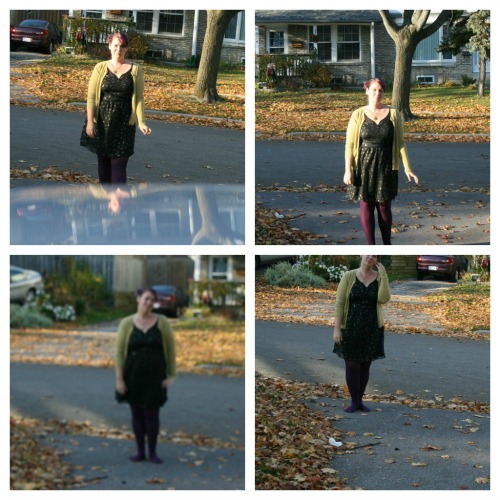 There's been many a day when I've wanted to photograph my outfit but haven't had the means. I need to fix that.