Well once again thanks to everyone who entered the giveaway and congrats again to Rachel for winning the pattern. Here's what I made.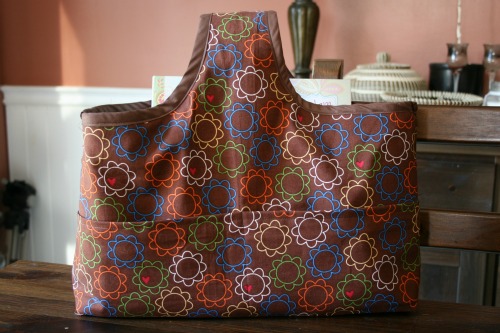 I used a Heidi Grace print I picked up on one of my US trips, I haven't seen her fun fabric here in Canada yet. I choose a green print for the inside with little flowers because it had a circular pattern like the outside print.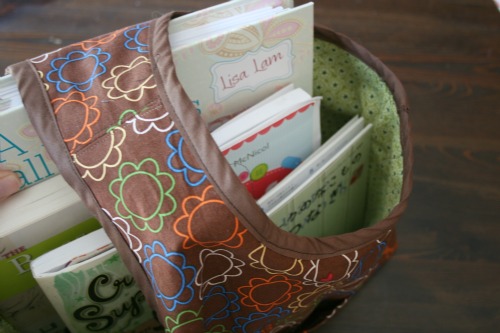 I loved seeing everyone's ideas for how they would use their creations, of course most of them had to do with projects. I'm going to put my business reading in mine. I have a bunch of craft and small business books I've been meaning to get through. I thought I'd get to them over the summer but so far no such luck!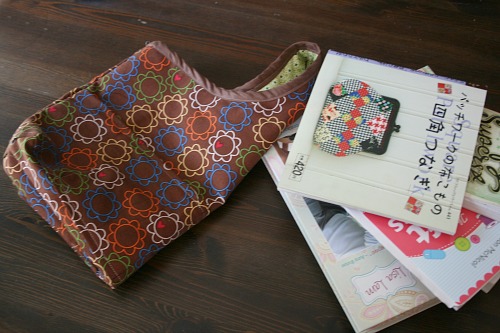 If you would like to make your own BLISSFULpatterns has created a coupon code, SEWTARA15, for 15% off any of her patterns until the end of July. You can also like her on that Facebook thing.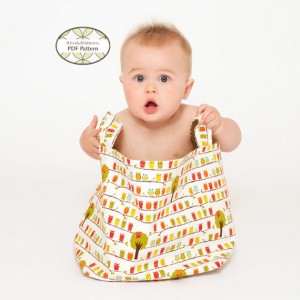 I may have to give this bin a try. Not that I need one, I just like to sew new stuff! Plus the picture is adorable!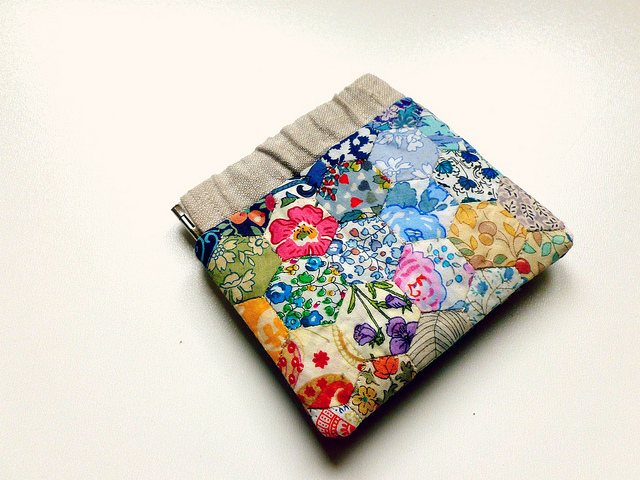 Ok, next up is this flex frame pouch tutorial. I have a few of these frames lying around and I've managed to pull one off by fumbling through the instructions in a Japanese craft book I have. But I'm going to go on a hexie binge and this is up first.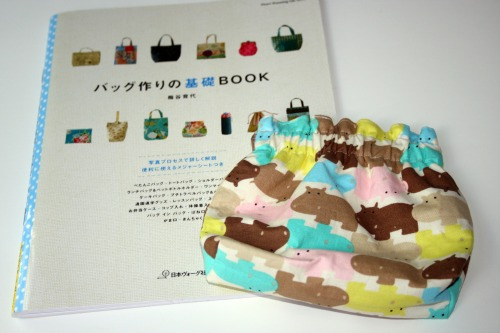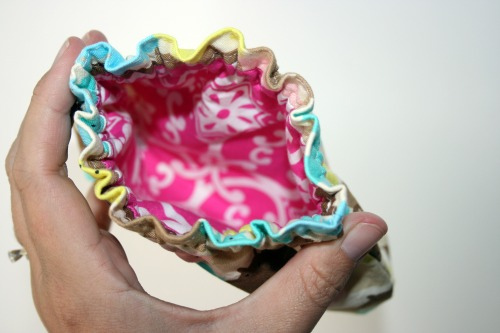 There's lots of hexie tutorials out there, I learned how from Zakka Style, but just Google it if you haven't made some before. Start making them now if you want to play along in the next few weeks.