I've played around with stamp carving before, a few years ago when I started this whole crafty blog thing. Recently I carved a big stamp to try something different for a cup cozy design.
On the weekend I attended a workshop run by Uniiverse on lino cutting. It was run by Etsy shop. He was really nice and while I'm sure I could have figured this out myself since I'm crafty like that it was great to have him there to ask questions and be a guide.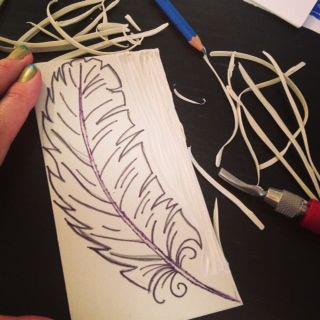 I fell in love with these feather wall decals a little while ago and want to cover my bedroom wall with them. However, that could get expensive. I debating cutting them out of fabric myself but I don't think I'll get nice clean lines or prevent fraying. So when the workshop came up I decided I would carve a feather and then I can use it to stamp onto my wall.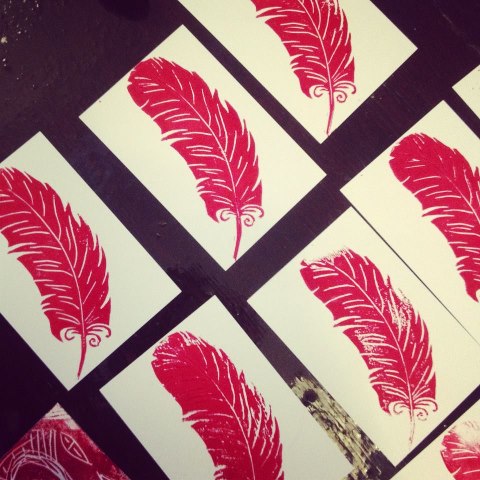 I'm happy with how it turned out, the fine lines show up and everything. The tricky bit will be to do it properly on the wall. It's easy to toss away a ruined piece of paper! I also think this is how I'll be making my Christmas cards this year. As if I didn't have enough crafts on my plate now I've stumbled into a new one I like.