Well I've been experimenting with making my own clothing over the summer and I think I'm improving.  I've got a few patterns that I'm refining to get just the right fit and then I can forge ahead making even more.
While bouncing around the interwebs the other night I fell back onto Seamwork, where I've been before, and decided to sign up. It's only $6 a month and each month you get to download 2 patterns to your library, which is much more than the cost of the subscription if you were to buy them.  Plus you get a bonus pattern for free.
I already owned one of their patterns (have yet to sew it up) and I picked my 2 more already.   I chose these lovelies.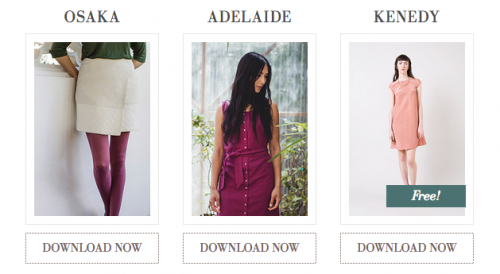 Can't wait to get sewing!!