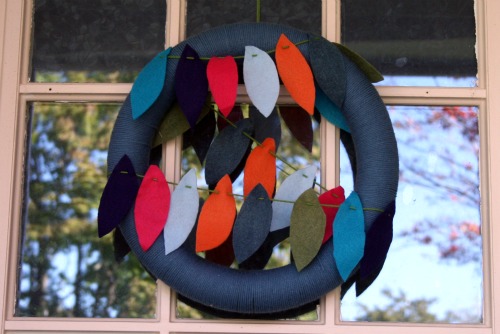 I figured it was time to say so long to my 'hello' door decoration and break out some pretty fall stuff. Here's the problem with being craft, I've already got a fall wreath I made a while ago (my first post!), but an idea was sparked when I saw Elsie's garland tutorial a little while ago. If you'd like to make one of these here's what you'll need.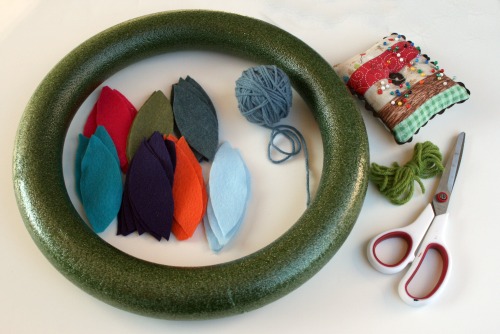 I fully intended to make Elsie's garland and just wrap it around a yarn covered wreath. But then I wanted to be a little different and thought that the leaves looked like bunting this way and I liked that better.
I was hard to get a shot without falling off my porch or having my reflection in the glass, so I chose the lesser evil and there I am in the window.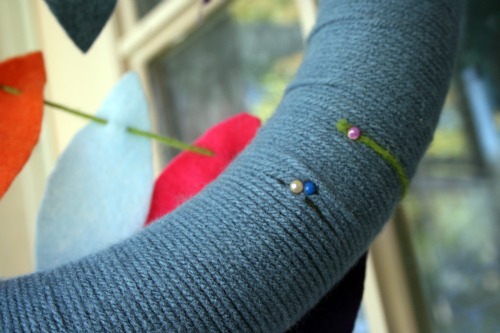 The best part is I used pins to hold the yarn on and the leaf bunting, so it's super easy to move things around, reuse the yarn covered wreath or pull everything off and start all over.