Here are my fat quarter produce bags from the Sew Mama Sew tutorial.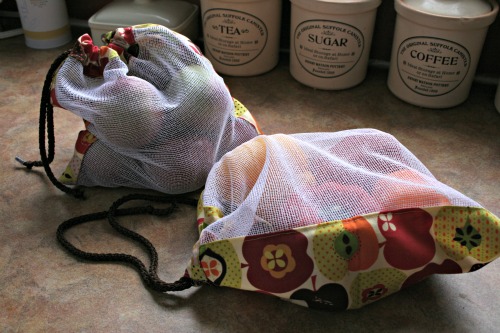 I couldn't find utility mesh, as the pattern called for, but the nice lady at Fabricland helped me out and what I ended up using is a meshy drapery fabric. Hey it works.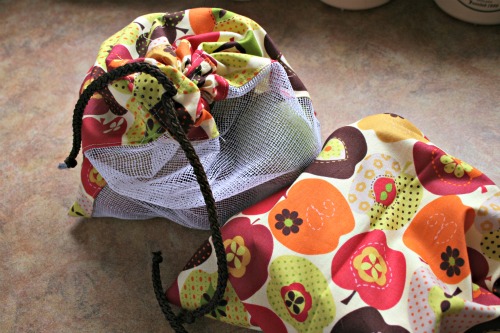 I'm not sure yet how these will work being weighed at the grocery store, or if they're see thru enough to be used, but we hit the farmers market all summer and these would be great to separate our fruits and veggies instead of tossing them all into the same sack. I promised my hubby I'd make some manly ones.
Next up is this this fun door stops from Mollie Makes. With warmer weather coming some of our doors like to slam shut with the 'down by the lake' breeze we get moving through our upstairs. This outta fix that!