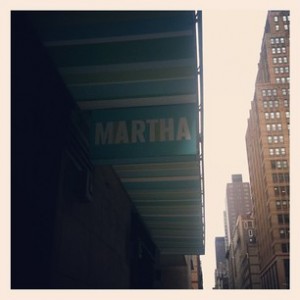 Well thanks to some help from Outright.com to pay for my part of my Etsy Success Symposium trip, I was able to justify traveling back to NYC this past weekend to be part of The Etsy Show at the Martha Stewart Show. It was a special show with the audience made up of only Etsy sellers. We were invited to attend, many of the people had been at the symposium as well.
I know I still haven't gotten to writing much about that day yet and here I am forging ahead but at the symposium I sort of stood out, being Canadian, having travelled so far, receiving the Outright scholarship thingie. I was known to Etsy admin and some of the people attending.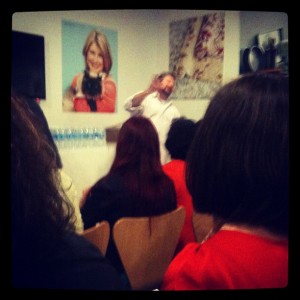 It was really neat to bump into many of them on Monday again. In fact, things ran a bit late and I realized it was after 4 and I had a 7:30 flight so I ran down to jump in line in front of Etsy admin Kimm so I could get out quick and run off to the subway. Luckily she remembered me, she had the job of telling all the people who were given corporate gifts at the symposium the good news so we spent some time talking.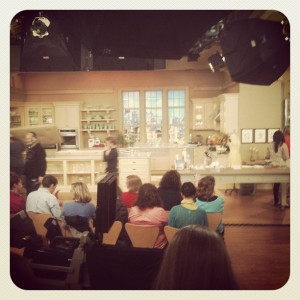 The show is going to air tomorrow details here. I'm not even sure we get the channel up here in Canada so someone let me know if you get to see me waving my cup cozies around. I'm the one in the green shirt with a white cardigan. The girl behind me had a giant sparkly M so that might distract you but try to look out for me will ya!