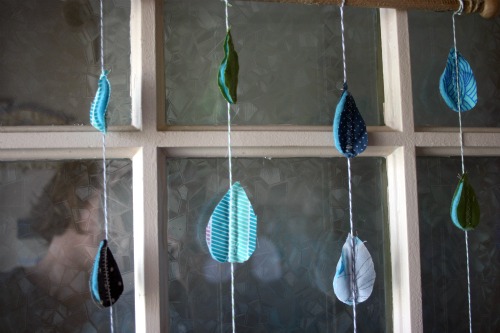 I took our little snowman decoration down a while back, since we had a pathetic amount of snow this year, and realized over the weekend our door looked bare. Thinking of spring I put together this cute scrappy little door decor.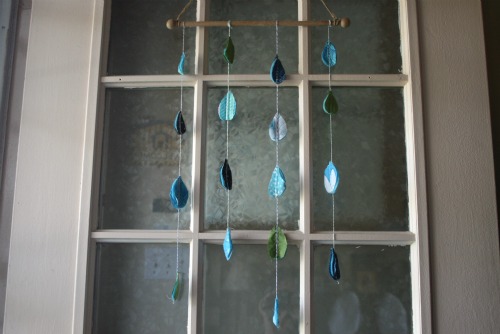 I gathered up some fabric scraps, fleece scraps, and some baker's twine. I reused the dowel hangy thing from a pennant someone had made me year's ago for my classroom door. It had my maiden name on it so I cut it off and kept the wood bit around knowing I'd find a way to use it.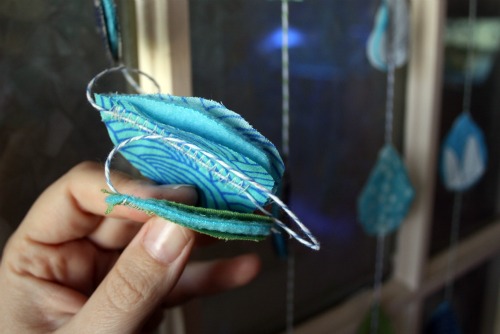 I chose cool coloured fabrics and made sure the fleece was blue as well. I wanted it to look a little unfinished at times. I cut 2 pieces of fabric for each raindrop and 1 piece of fleece. Sandwiched them together and zig zag stitched the baker's twine in place on each raindrop with my sewing machine.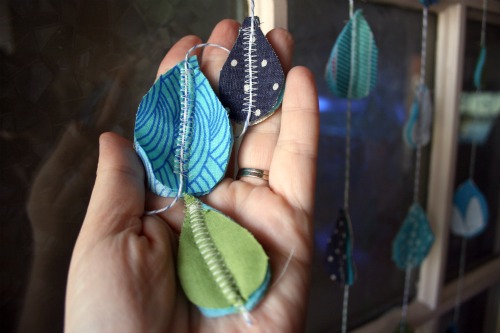 It's really pretty hanging on the door and it's fun when the wind gently blows the raindrops around a bit.