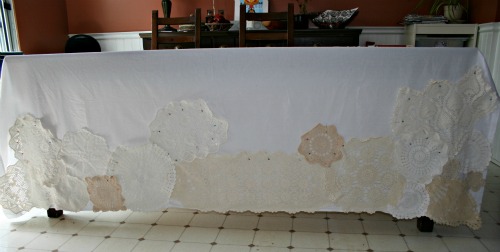 I should be making loads of new stock. Instead I've been sidetracked by making a new table cloth for my craft shows.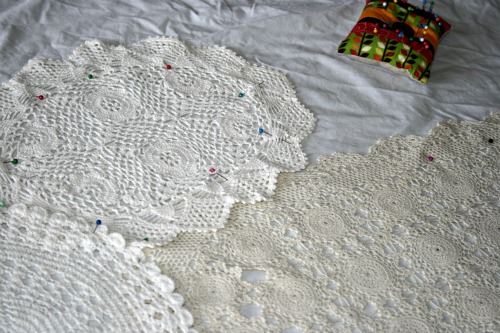 I ran out of doilies. But the beauty of this project is that it looks pretty awesome the way it is. I was planning on going all the way up so that the entire hanging down part of the sheet was covered in doilies. I've got to run off thrifting.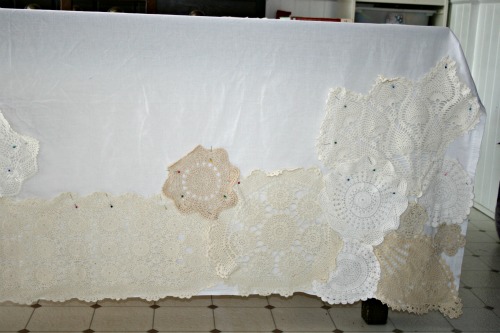 I usually use bright crazy coloured vintage sheets but I think my bright products will show up better on a more neutral background. I'll take some photos at Saturday's show and let you know. If you live in Peterborough come by the public library on Saturday afternoon, I'll be hanging out there!