Hello if you're popping over from My Girl Thursday! If you aren't, head on over there's a big giveaway right now.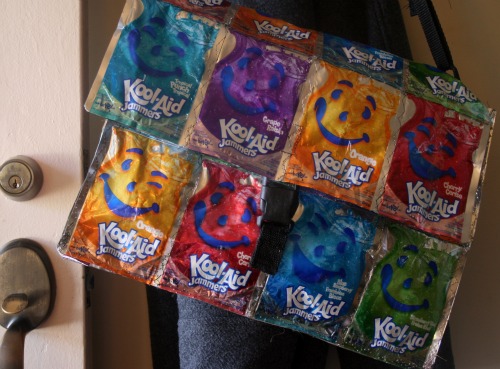 I'm ridiculously excited about something I made on the weekend. Which is kinda funny since it's made from garbage. I've had this idea for months and finally got around to making myself one.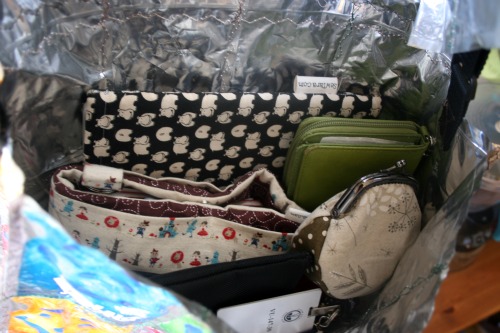 Back at the beginning of my blog I took apart my hubby's beloved travelling backback. He was throwing it out and I figured those buckles and straps would come in handy some day. Turns out I was right. I used the clasp, a D ring and the other little thingie that makes the strap adjustable. I was on a role Sunday making this and realised I didn't have any new straping so I decided to use what I had from that backpack. Note: Don't use 10 year old backpack straps on new creations.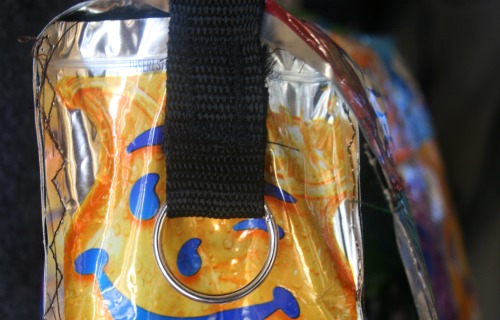 It holds a ton, and can handle weight, that I knew already from my beach bag. There's my ipad, purse organizer, coin purse (all made by me), wallet and a few other things.
I hung the bag on the hook overnight full of all my things for work, including my camera to take pics. Then as I walked out the door wearing it the strap broke. So I quickly resewed it. It broke again. It was so brittle it was just snapping. I tried to tie it in a knot just to make due and get to work and it just snapped each time. So last night I replaced the strap with new materials after a stop at the sewing store on the way home.