Well I'm sad that today is the last day of my fun Mabel's Labels giveaway. Today is the day to enter if you have 3 little people in your life who could use some amazing personalized labels for some of their very "I don't want to lose it" stuff! I also have to say that yesterday's winner is Heather! Cece and Hannah are going to look quite smashing going back to school in style.
This has been so much fun and I'd like to thank the lovely people at Mabel's Labels for working with me to ship the items straight to the winners, honestly, this company/product is awesome!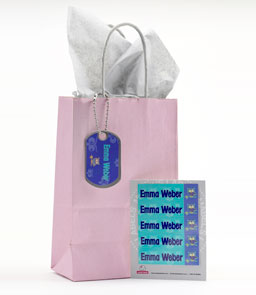 Please head over to Mabel's Labels and leave me a message letting me know the names of your 2 little people and what colours/designs you would like!
Once again, the giveaway closes at midnight when I pick the lucky winner!