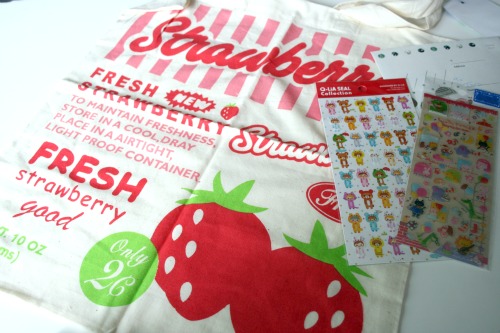 Ok, I got the most amazing scraps in one of my scrap swap packages. I can't even begin to tell you how awesome the pieces were and how great they fit with the fun fabrics I love! Not to mention she threw in some fun stuff left over from when she ran a Japanese store online.
Here's some eye candy.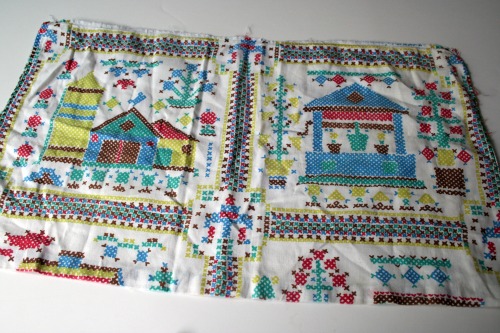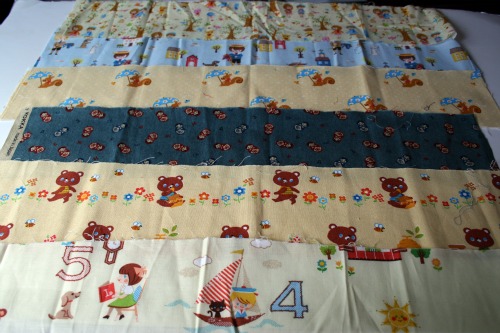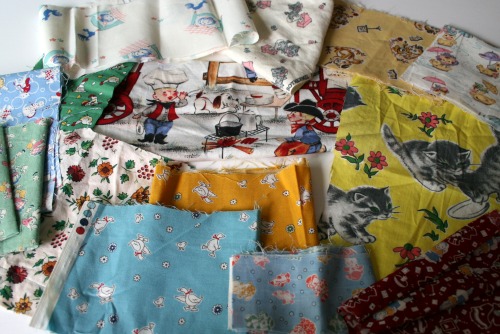 Some of these Japanese prints are amazing! I don't know if I can bring myself to cut them up and actually sew with them.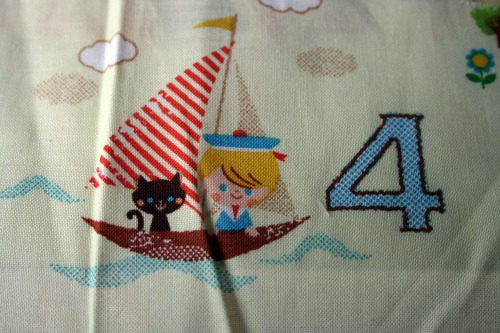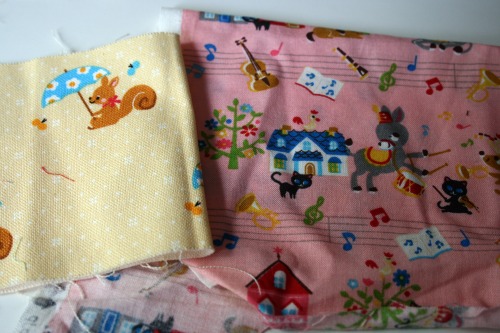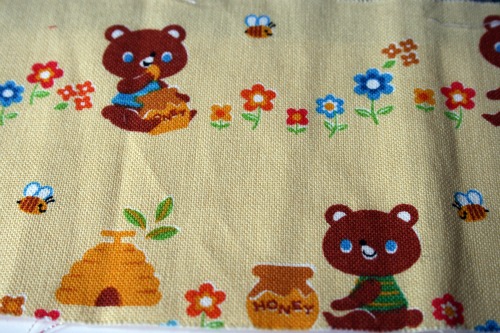 This one is great but I'm totally baffled on what it's about. Must be another strange Japanese fairy tale, seems to be a lot of people on fire in those.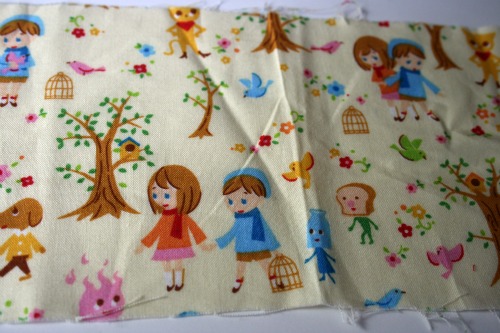 Anyhow, I'm smitten with the contents of this package. And remember to store your strawberries in a DRAY place.