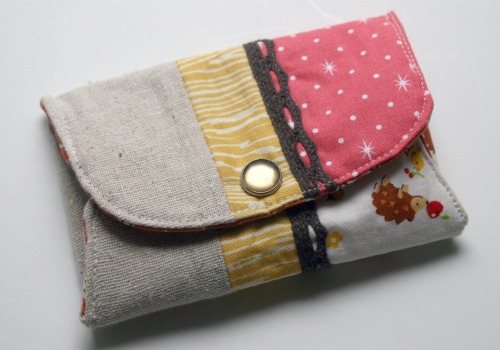 So I finished my lovely little sewing kit thingie, thanks to Rashida's tutorial.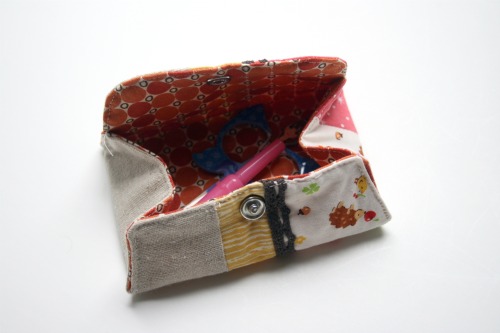 Some things were confirmed with this little project.
1. I deviate from patterns, constantly
2. Taking photos in natural light is getting impossible this time of year.
3. Now that my work days have shifted, working all day Thursday is really cutting into this feature.
4. Me and snaps don't get along.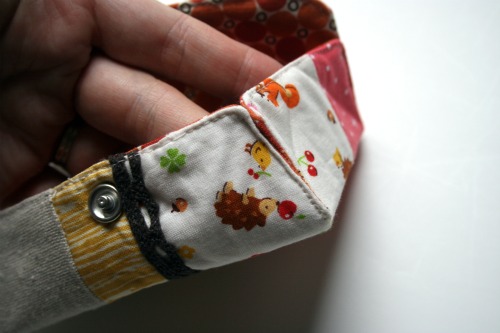 I cheated and used my machine to sew up the sides, I was too tired and short on time to hand stitch it.
I also wish I'd used my cute Japanese fabric where the pink fabric is instead. That too tired thing got in the way of thinking clearly I think.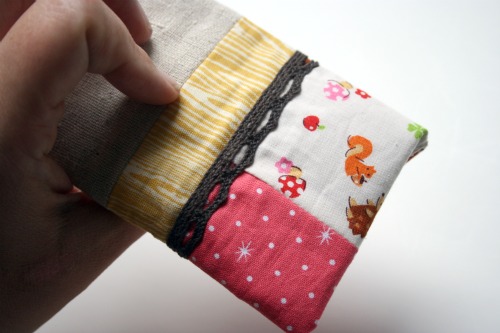 For my next trick I'm going to make this camera strap from lgb. Not only does it use up scraps and make your camera look fun it's got a little pocket for your lens cap which I sooo need.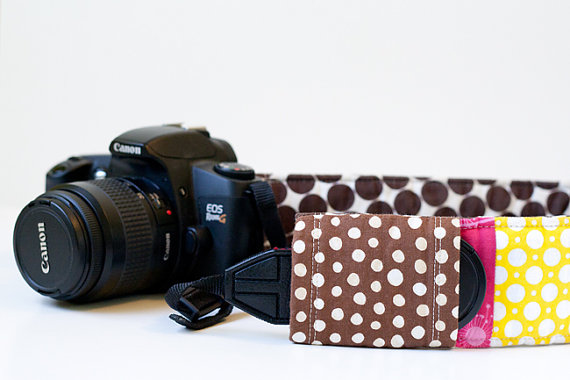 Join me if you like, your assignement is due next Friday. If you're too busy, lazy, uncrafty, or tired to whip one up you can just click and order one here.
Sharing links if you've played along, or sewn on in the past, on Fridays is always welcome! Or you can add to the currently pretty empty Flickr group I created.