I finally got around to making this little fellow for my growing accessories collection.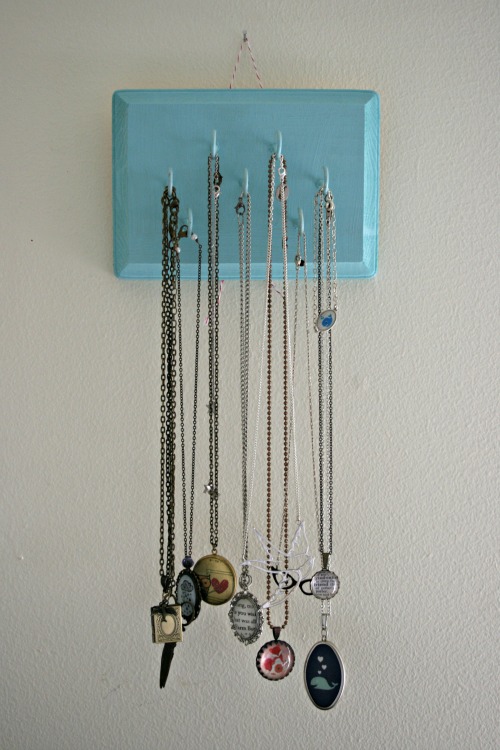 I picked up the plaque at Michael's, it's just one of those plain wood ones. Then I screwed in some hooks here and there, painted it a fun colour and stapled some baker's twine to the back!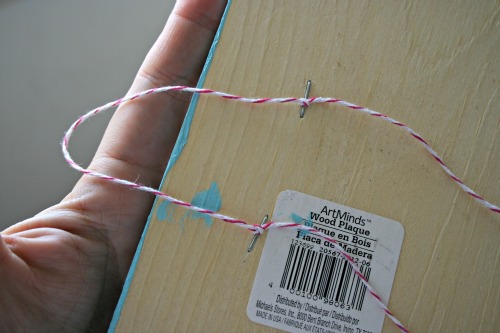 Nail in wall and voila!