Finished my camera strap, once again my sew-a-long project was finished on a Thursday night. Photos taken today, yeah I live on the edge. I'm also a bit of a dork since I put the strap on my camera and it was all pretty then realized it was going to be tricky to take the photos. Yeah, I'm rocking the brain power lately folks.
If you've created along with me lbg also has a Flickr group for sharing things made from her tutorials and patterns. I promise her convertible tote will be in this feature some day soon.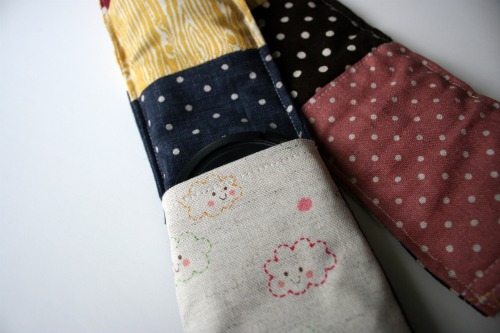 I used my new dying of cuteness fabric, had a hard time cutting into it but hey what else is it for? I paired it with some scraps I have kicking around.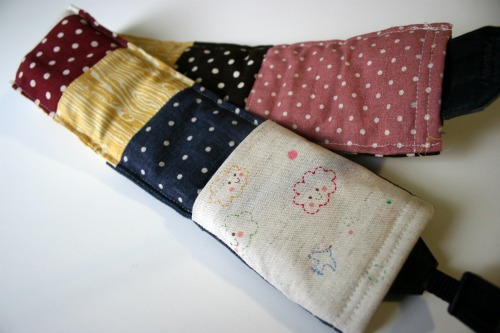 I didn't have fusible fleece so I just used some scrap fleece i had lying around instead. It feels pretty puffy but I'm not sure that's the way it should be.
Next challenge a boxy pouch! Perhaps you've made one of these, perhaps not. I haven't and I've wanted to for a while. Now that I've got zippers and flat pouch making down I'm ready for this twist.
I found 2 tutorials that seem like they'll work, these first two are lined and the first one will be seamless and the other will have seams on the inside (which means no tricky turning), this one isn't lined at all and might be good for a thicker fabric. So choose your weapon and come play along!