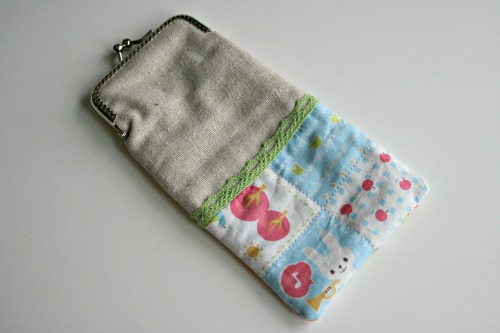 I finally finished stitching on the frame for this fun sunglass cozy.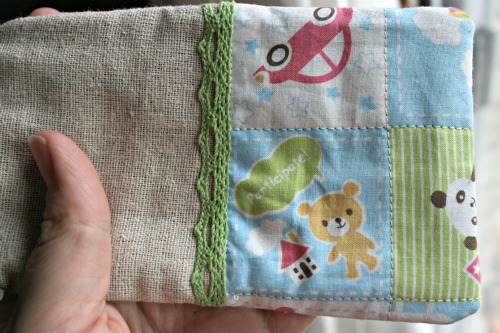 Well I intended for it to hold sunglasses but My iPhone fits perfectly, and you could put eye glasses in it too. I'm debating writing out the pattern and even making kits. I've got a few frames left but I'll need to stock up on more.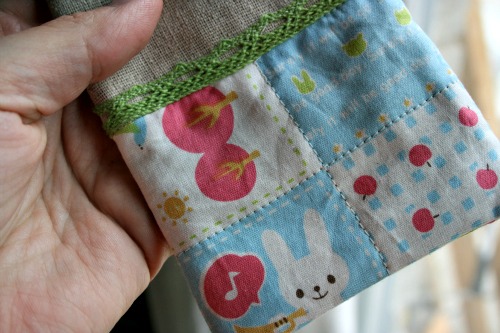 The fabric is a fun piece of Japanese print I had lying around. I quilted around the square designs to make it look even more like a quilt.