and it's LA's fault! Thanks to her tutorial, and such a cute little idea, not only have I made one to send to my swap buddy but I've also made these other 2.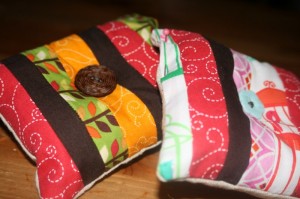 I'm sure there will be more. I'm already compiling a list of family and friends who sew so I'll have homes for all of them!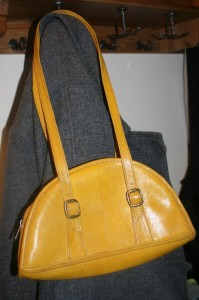 I also found a supper cute bag for my Style School vintage bag embroidery type project. I'm a little worried about how tough it's going to be trying to sew through the bag. But I did buy some strong needles and a thimble to help me get through it. Hopefully a movie on the couch will help too.