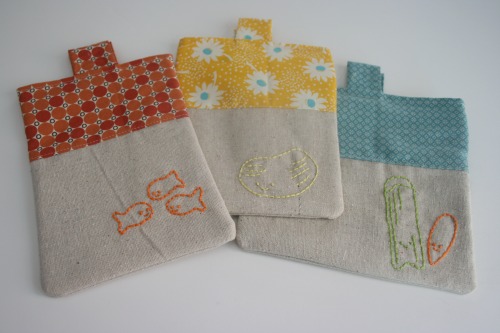 I can't remember the first time I stumbled onto Mollie's site but I've been going back ever since. She's so great with colours, stitches and designs not to mention can throw a cute little face on almost any object. We've worked together on a game, a planner and somehow keep wandering back to each other with more ideas.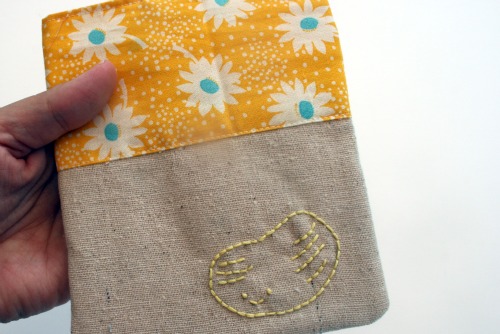 Here's the latest idea I'd love to share with you, her Little Snackers designs. These sweet little things are for use one your very own reusable snack bags. With back to school time approaching for most of us I thought reusuable snack bags would be a great tutorial idea and asked Mollie to help out with some of her signature embroidery patterns.
Pattern is for personal use only.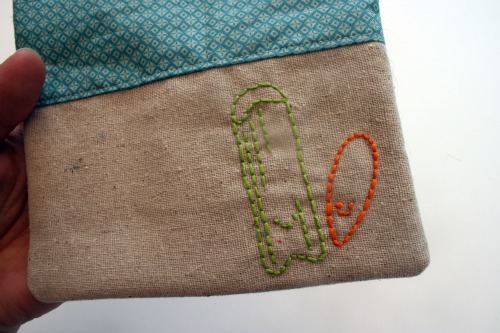 These work perfectly with my snack pouch tutorial from yesterday. If you want a different pouch design, fold over or buttons or something you can find a ton of ideas with a quick Google search. Happy pouch making!