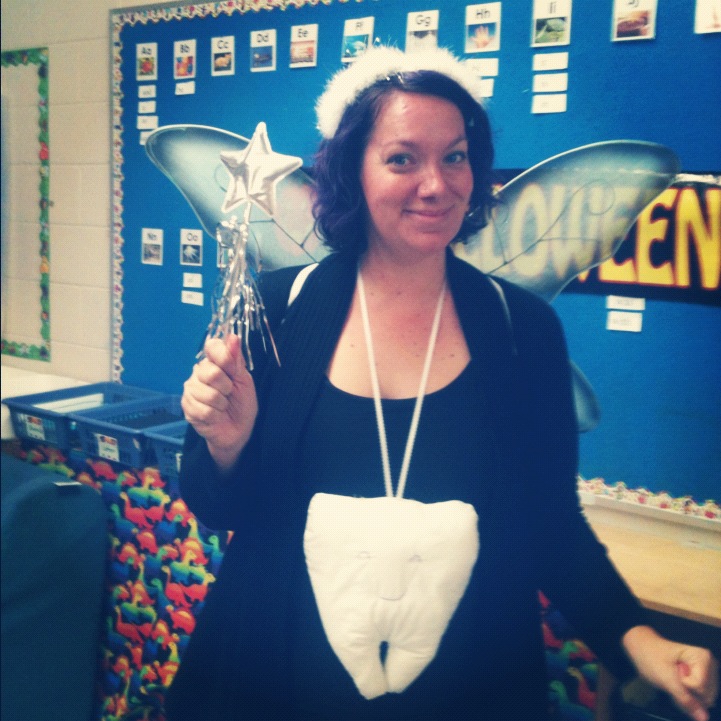 Hope you had a fantastic Halloween. I couldn't find my modified prom dress that goes with my Tooth Fairy costume so I whipped up a cute plush tooth instead (complete with Mollie-eqsue face) . . . but I know it's here somewhere.
I had a great day at school, considering it was Halloween. Sadly, with it being on a Wednesday we've still got 2 days left to see how crazy it's really going to get.
My classroom runs on it's own little time table because I teach a small special education class so I don't see much of the school, we have our own kitchen, bathroom and we use the fenced in Kindergarten yard for recess but today I happened to catch a glimpse of the gym teacher and I'm so glad I did. Best. Costume. Ever!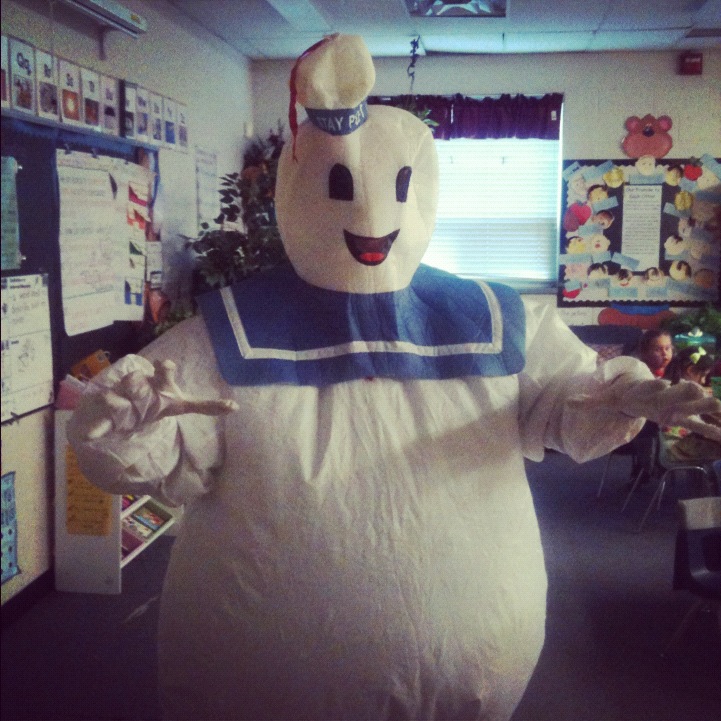 We were so busy at home this evening I didn't even snap a pic of the kids! Wow, mom fail.