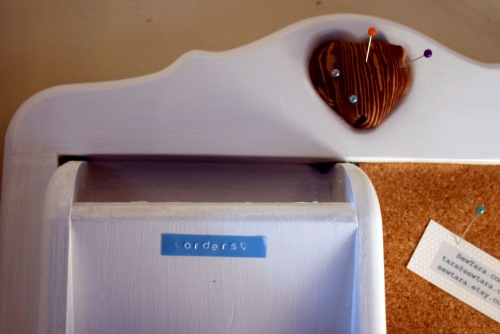 I've been looking for a way to organize myself a little shipping area. I found the answer in an unlikely piece. Well I suppose it is a mail organizer to begin with but it was pretty yucky.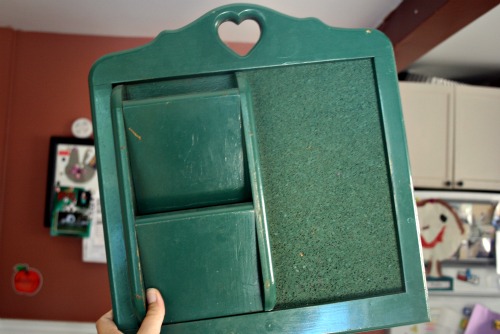 So I painted it.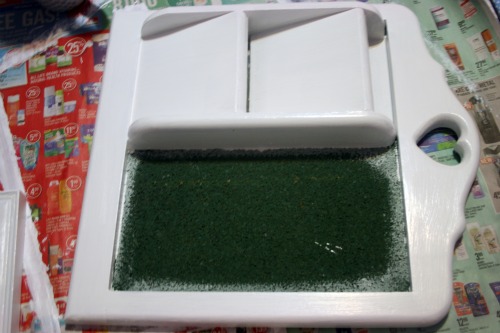 Then, after wondering how I could cover the painted cork with metal to make use of my awesome fun magnets, I decided to just use some cork scrapbook paper stuff I had and stick that overtop of the dark cork.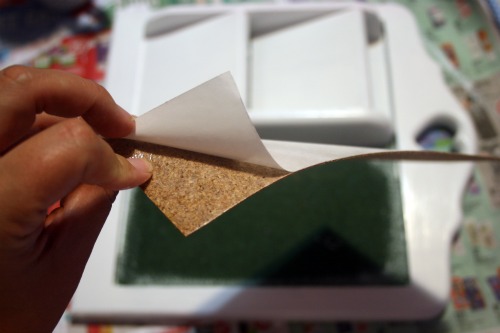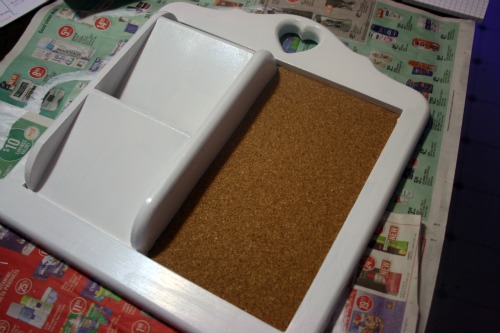 Then I hung it up and attached the things I need! Apologies for the poor lighting situation, again that basement workspace. I really need to keep working on my kids about those bunk beds.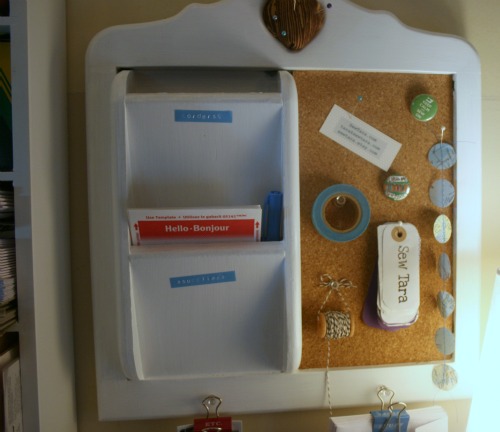 I still struggle with my packaging style. There's just so many fun things and ideas that I can't settle on what exactly I want to do. But I have started using up a pile of these "Hello" name tag labels that were left on the 'take me' table at school. I write the addresses on them. I use washi tape to stick the corners of the envelopes down, just to make sure they stay closed. I usually wrap the order in kraft tissue paper and then either tie it with baker's twine and attach a tag or stick it shut with one of my MOO stickers.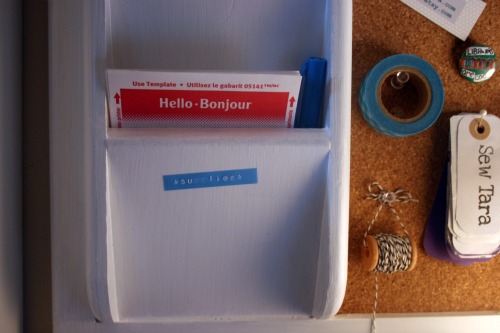 At the top I filled in the little heart with some fabric and turned it into a little pin cushion and then I use those on the cork board. Hanging from the bottom are MOO stickers and envelopes that have already been return address stamped and have an address label attached. Just add ink!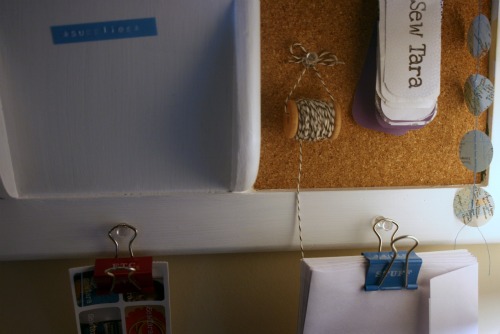 Not bad for a thrifty find.