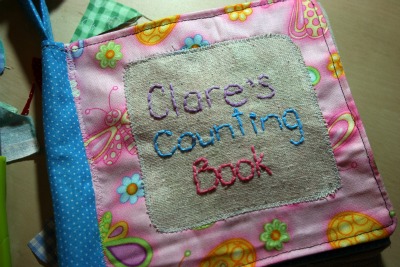 Since my Etsy shop rush was over I  turned to the pile of counting books I had lined up to get them finished in time for Christmas.  Here's one I did for Clare.  I was trying it without the numbers, I liked the look of the pages without them.  In the end I did end up putting them on, these pics are pre-numbers.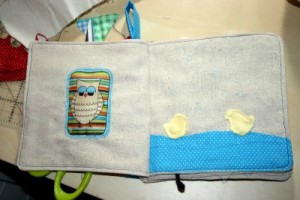 1 puffy owl and 2 rubber duckies.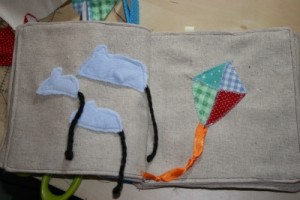 3 mice and 4 triangles on a kite.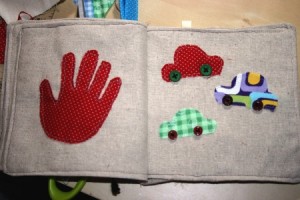 5 fingers and 6 wheels.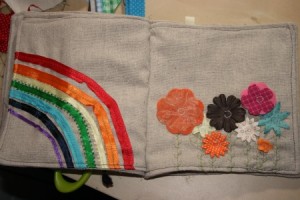 7 colours in a rainbow and 8 flowers.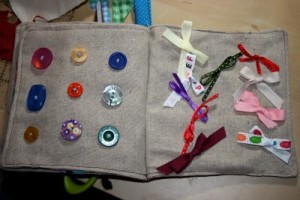 9 buttons and 10 bows.
I also made one for Griffin, which I was really proud of. It had a puppy like this for the first page and was super cute. In all my rushing I left to hand it over without taking pictures first. Silly me.