Well I like MOO and MOO likes me (more on that exciting news later) and I had a hard time figuring out how to display my magnet sets. Eventually I just went with the boring little plastic bag and paper thing. But some MOO stickers helped to jazz it up, and cover the staple.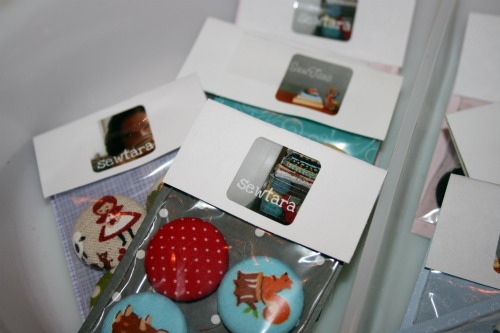 This pyrex dish has become one of my favourite display items.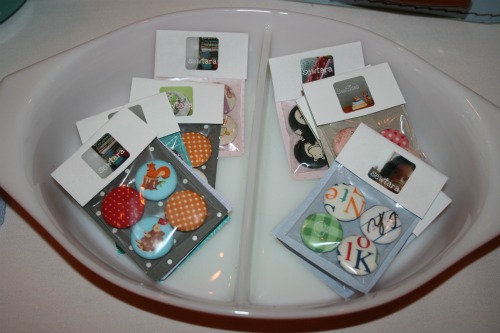 I also loaded up on Mini MOO cards recently and since I've spent time sitting at 2 events recently I tagged and priced everything. I feel so organized.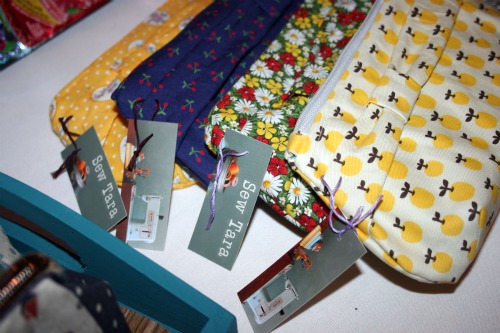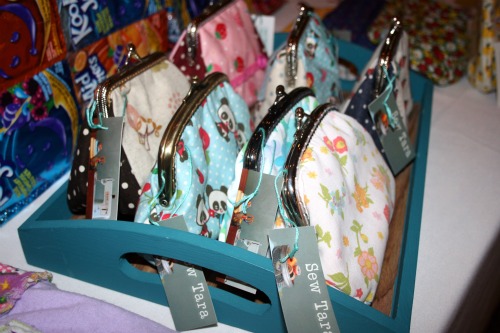 I've always carried brown paper bags for my customers and I usually stamp them. This time I decided to put some stickers on the outside and put the stamp on the inside, like a little surprise when you open the bag.