Not only did some great books arrive for me the other day, medicine and my bff showed up with some fun stickers for me but I also got a surprise get well gift from my best yet to be met online friend Mollie.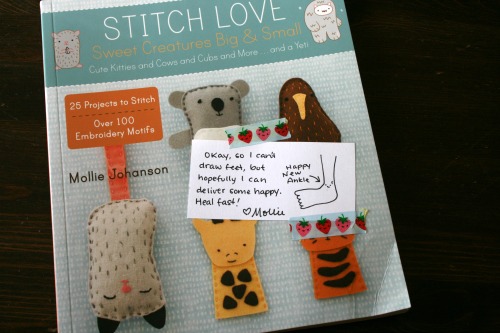 Look at how fun she is?! She even drew a signature Mollie smiley face on the ankle!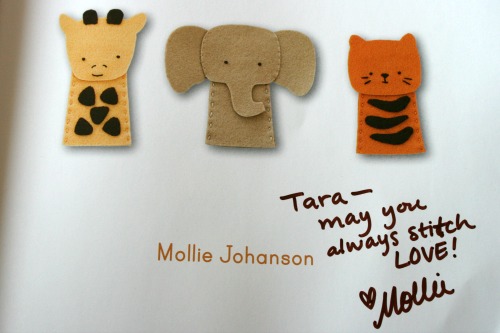 I already have a plan for making something fun based on this project.